2021 - 2022 CMH Team's - That's a wrap!
---
2021-2022 Cochrane Minor Hockey - A tribute to our all our players and the volunteers! We thank you all for a wonderful season of Hockey.
RHL U18 TEAM B - Congratulations to the Cochrane Pizztonz for capping off the season with the Yelnats cup win. Undefeated in regular season play, a league final and a Tilley tournament final made the year an exciting one. It was a season to remember and hoisting the cup at the end, made all the hard work and dedication pay off. Way to go team!
RHL U15 TEAM B -
The U15 Rockies had a fantastic season. It was great to get back to hockey, to reconnect with old friends, and to make new friends. We had a wonderful group of players, coaches and parents.
Our team competed in the Foothills Flyers tournament in January and we brought home the Gold Medal. At our home U15 tournament, we won the Bronze. We won our first playoff round, but in the second round we narrowly lost to Airdrie U15B.
Thanks for a great year - looking forward to seeing everyone back at the rink in the fall!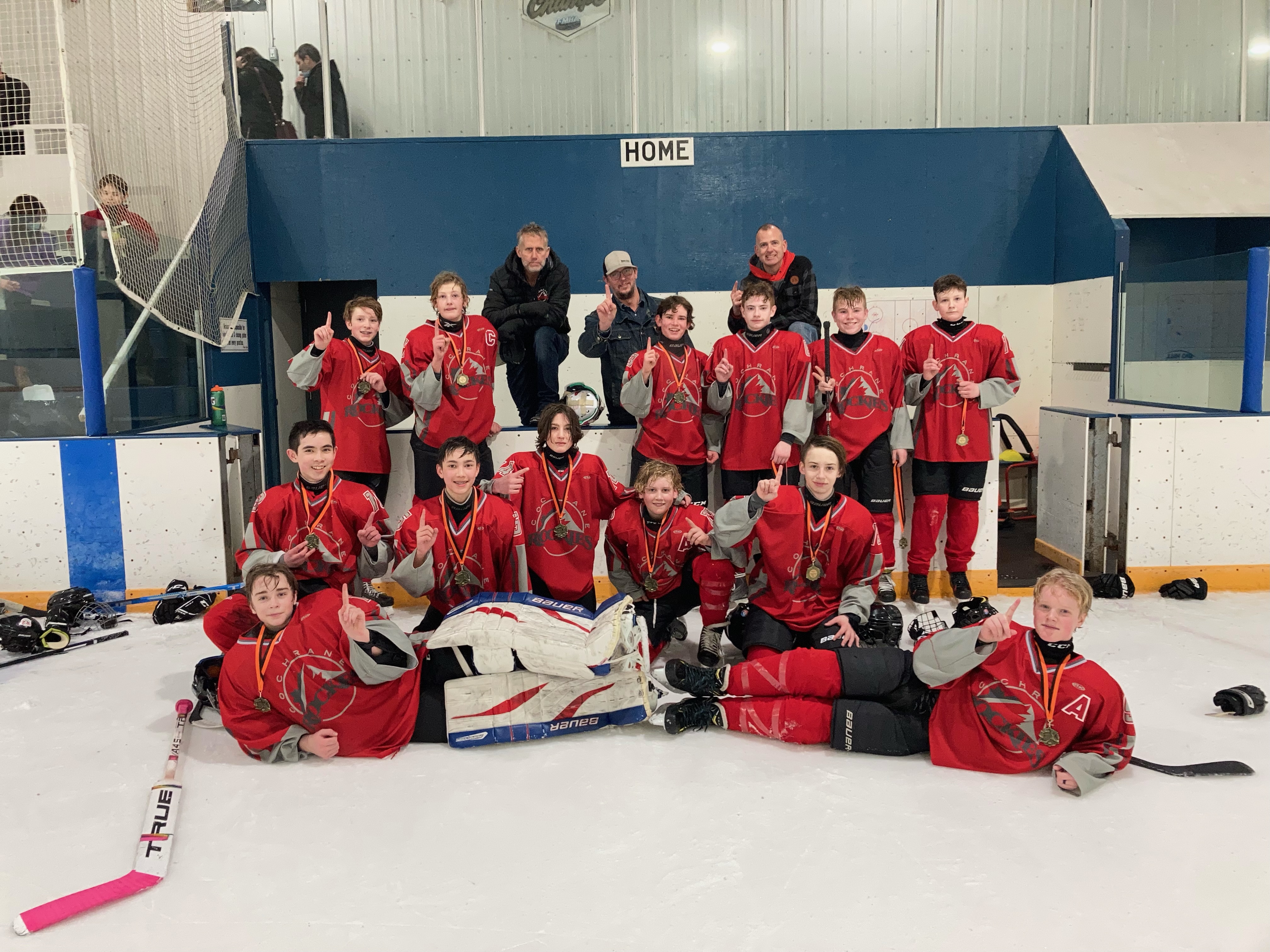 U15T3 -COCHRANE WHITE
It was a great season; a great group of players and parents! U15T3 boys took Gold in both the Delburne and Foothills Tier 3 Tournaments. The team was hit with a couple of injuries early in the season but persevered to finish 3rd overall in their division. They supported the community by volunteering in Christmas Blanket Drive for seniors and collected a lot of donations for the Delburne Food Drive. Along with volunteering, they had hours of fun playing street hockey & pond hockey hosted by one of our team's families.
To finish off the season, we wrapped up with exhibition games against Okotoks T3 and Cremona T3 whereby the games were all very close, proving to be a fun competition. We shared our ice time with the U15 Chaos Girls Team and mixed up the teams for a couple of fun games during practice time which was loads of fun! We wrapped up our season with a golf event at Launchpad giving our hockey players a chance to show off their off-season skills.
An action-packed season, glad to see we could finally have a full season again!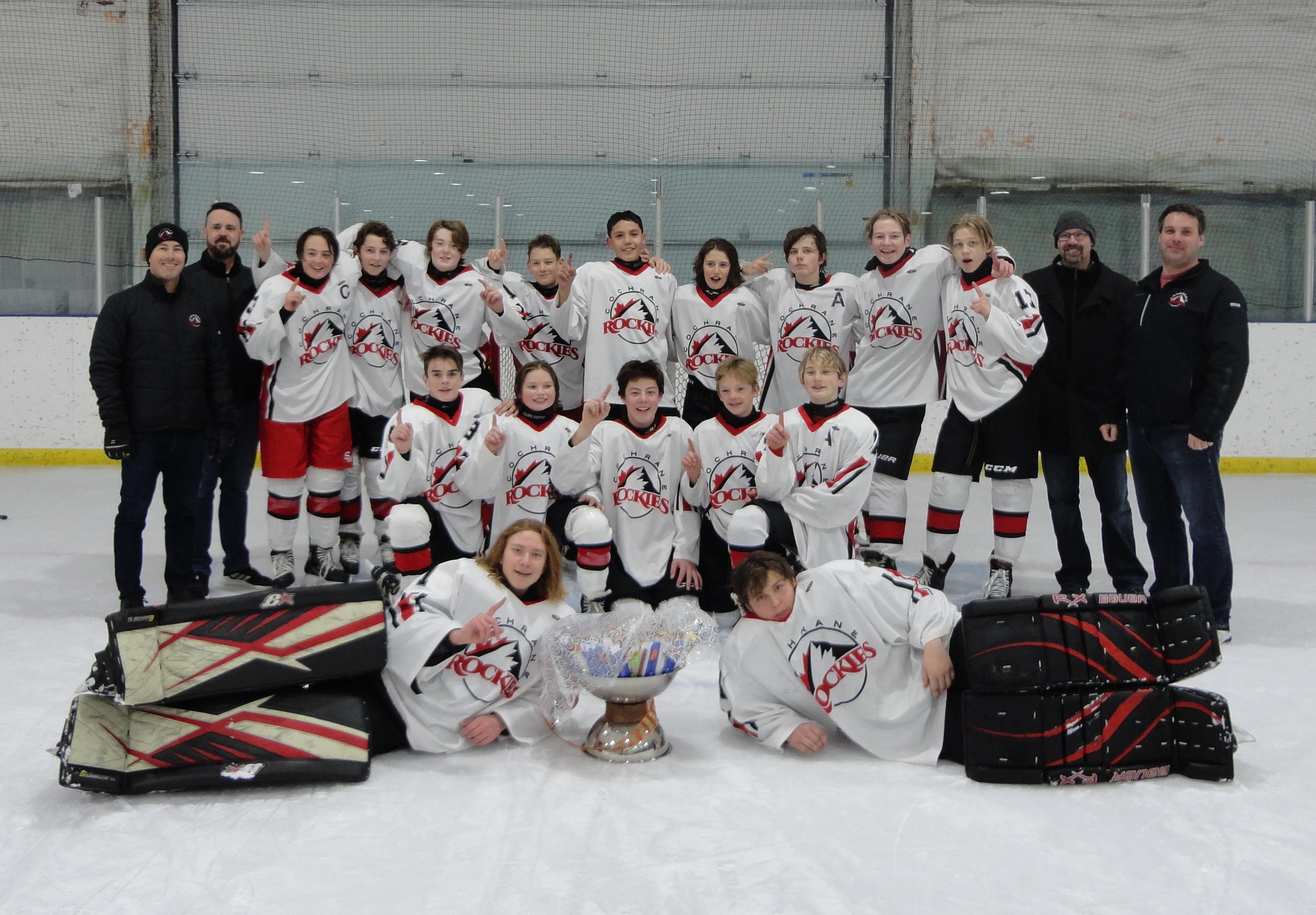 U11T4 WHITE
The Cochrane U 11 T4 team had a great season. Our team came together at the Eckville tournament and ended up Winning Gold. The kids worked so hard and accomplished so much. What a great group of Coaches, players and parents. The kids ended the season with 4 back to back wins and unfortunately finished the year with a tough OT loss against Okotoks in the tier 4 Yellow B pool. Way to go Team. Hope everyone has a great summer. See you all next season.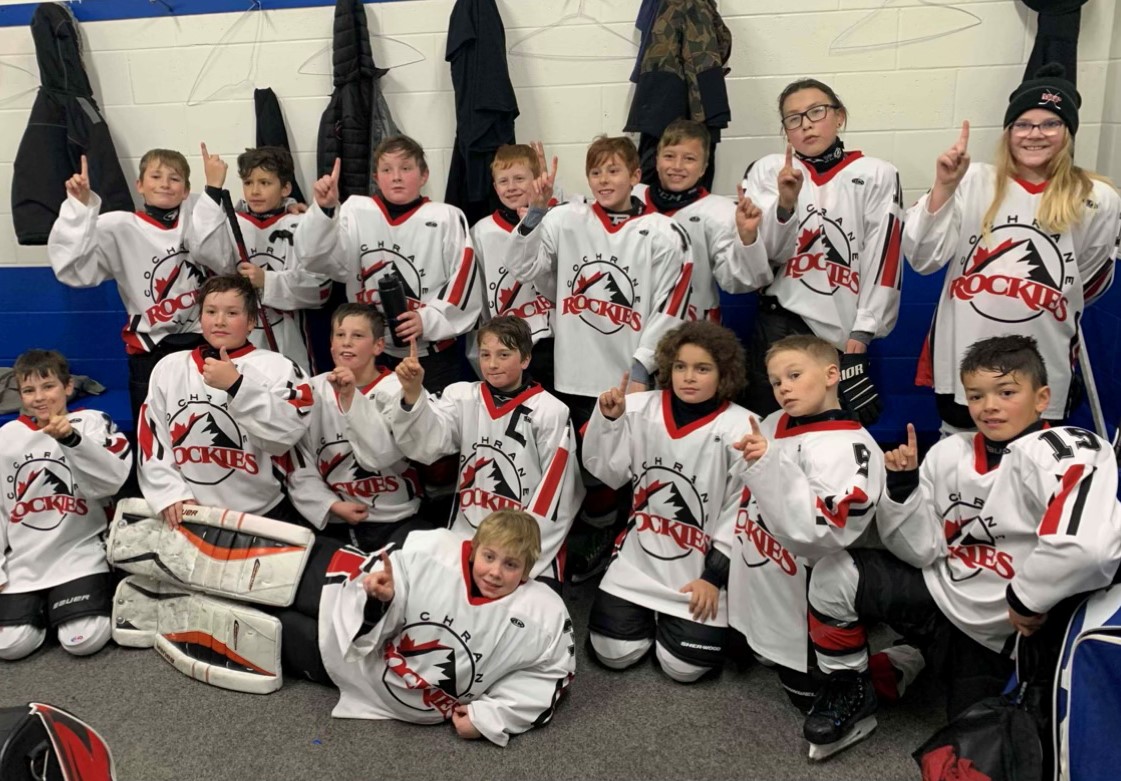 U13T1
The Cochrane Rockies U13 Tier 1 team had an amazing season finishing first in the Division and earning the title of 2021/2022 CAHL U13 Tier 1 League Champions.
Our team is comprised of 9 forwards, 6 defense and 2 goalies of which 13 are 2009 born and 4 are 2010 born players. While Covid restrictions affected tournament and travel plans, we managed to play 39 games with a record of 26-9-4, including an exciting OT bronze medal win in Medicine Hat. With over 60 years of coaching experience, our coaching staff focuses on individual player and team development both on and off the ice. Team builds included a gingerbread house competition, Hitmen, weekly dryland and WEM waterpark all contributing to awesome friendships and memories.
The team is embarking on the Provincial Tournament run at the end of March with plans for some fun, completion, and hopefully some hardware. Good luck boys and have fun!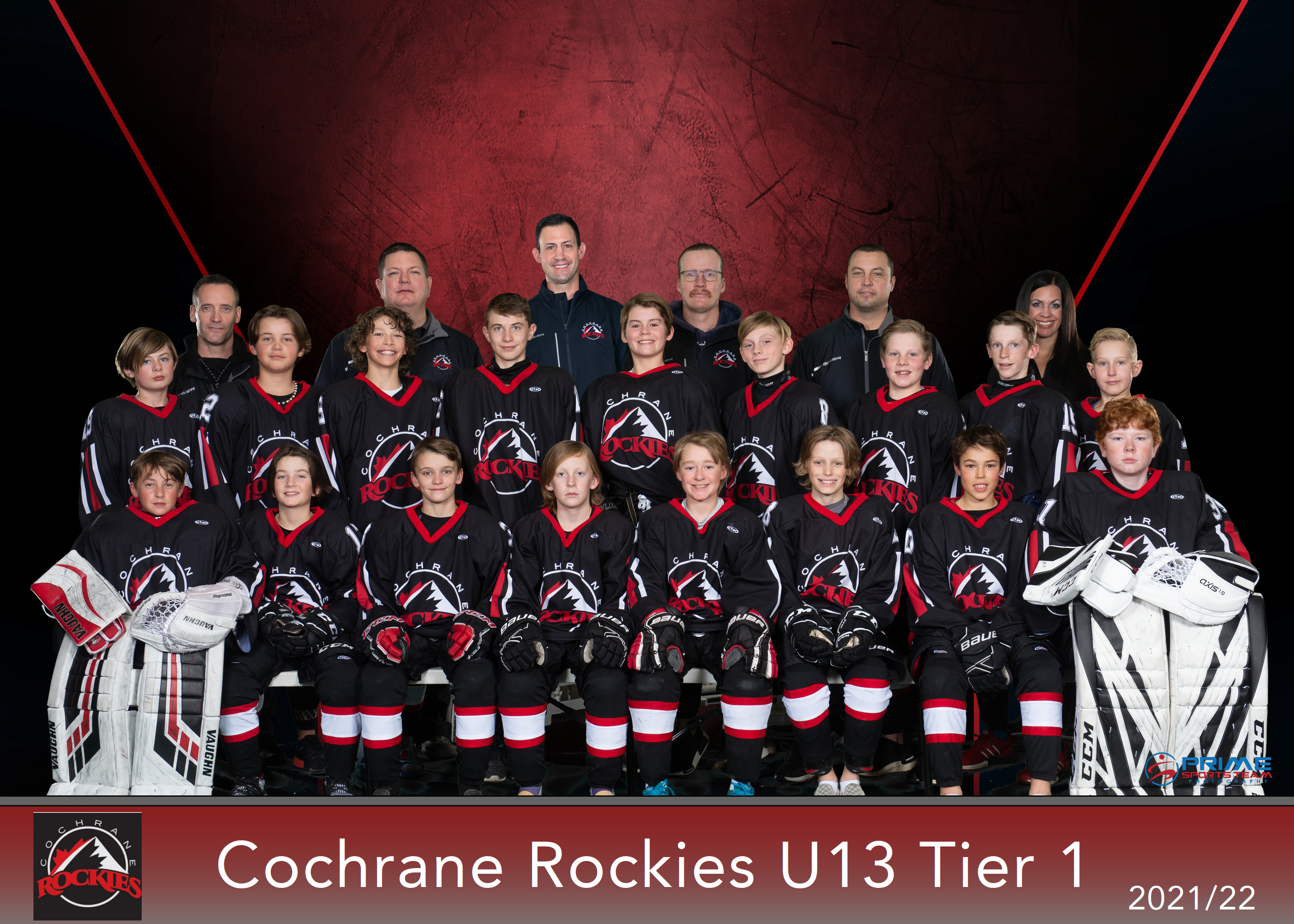 U15 RHL - KNIGHTS
What a fun season for the Knights and congratulations on bringing home two bronze medals this season! What a great group of kids, bringing passion and energy to every game! Thanks for the awesome season and hope to see you all at the rink next year!
Big shout out to our amazing group of coaches as well!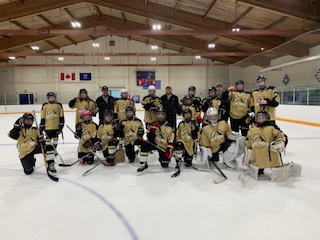 U11 RHL - GOLDEN KNIGHTS
The U11 Golden Knights had a successful year in terms of team development and managed to create lifelong friendships! Our team stayed very positive and emulated the true spirit of hockey. Each member of the Golden Knights was a true emissary for the Cochrane Minor Hockey Association. I wish each and every inspired athlete all the best in their future endeavors.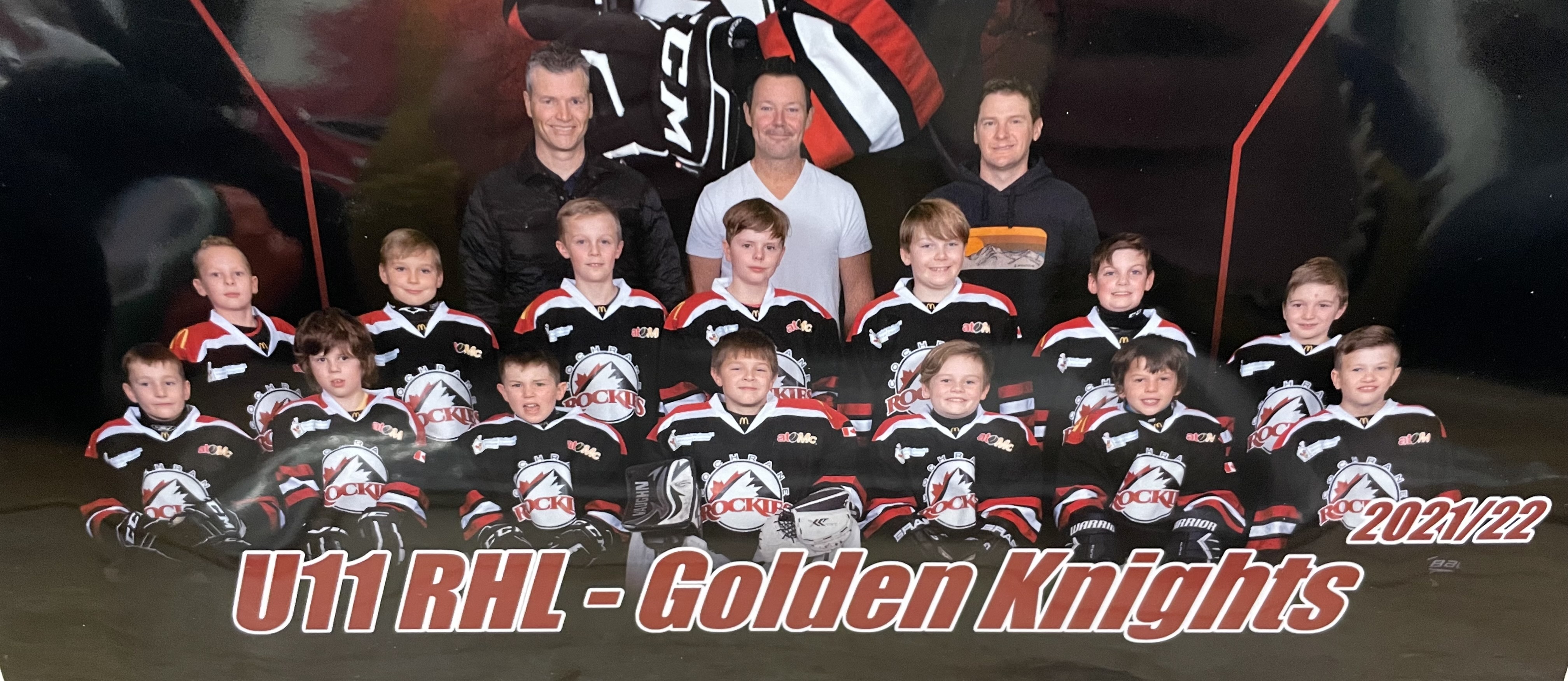 U13AA BOW VALLEY TIMBERWOLVES
The Bow Valley Timberwolves U13AA have had a season for the record books both on and off the ice! Off-ice they completed good deeds of collecting donations to support over 20 families at Christmas, raising funds for JDRF, collecting hockey equipment to help get more youth into the game, and presenting their biggest fan, MacKenna, with her own Timberwolves jersey. On-ice performance has been incredible: Gold in the Cranbrook Bucks Tournament, placing top 4 in the Regina Pats U13AA Classic, going 28-2-1 in Regular league season and 7-0 in playoffs to secure both the North Division and League Championship. Provincials Bound to Strathcona March 31 - April 3! A HUGE THANK YOU to all of the coaches, parents, friends and families that have supported the team this season. Go Wolves!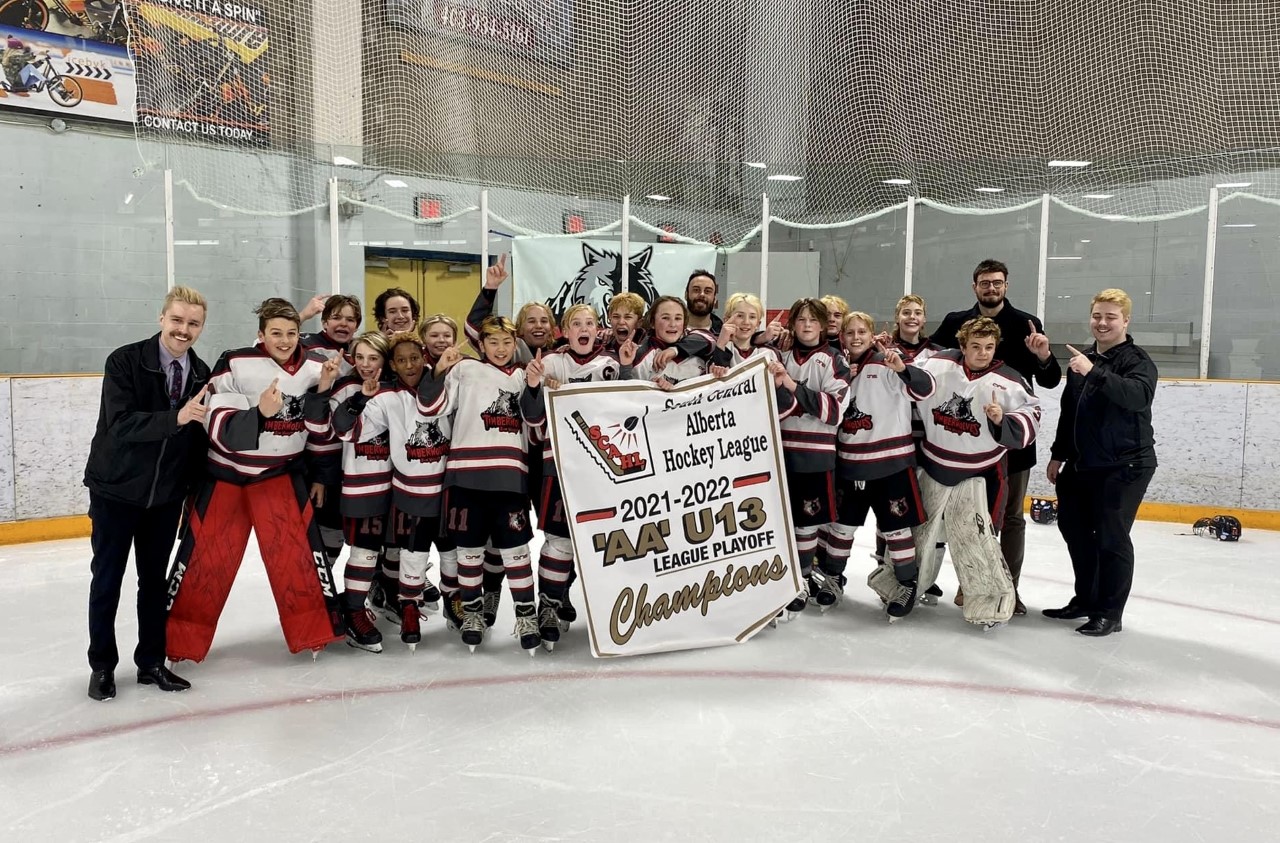 U13 RHL - WOLVERINES
The Wolverines had a great season! They started off with a few players that had never played hockey before so it was very exciting to watch the team come together over the season!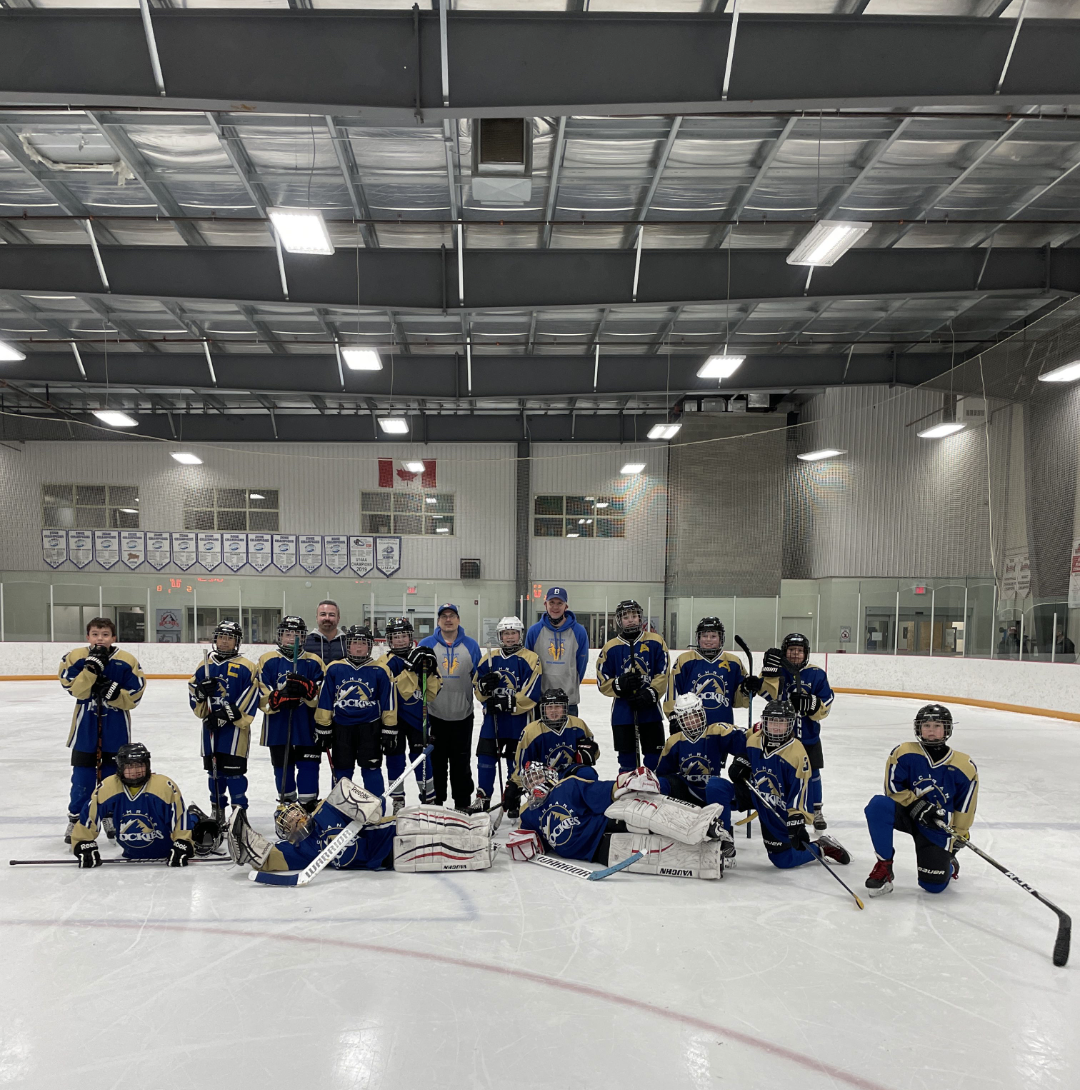 U11 RHL - TSUNAMIS
The Cochrane Tsunamis had a great growth year, with a lot of first-year players on the team. Since the start of the year, this team grew friendships, skills and achieved many personal-bests and accomplishments, from big game wins as a team to first-time goals as individuals. The Coaches and parents really enjoyed watching the Tsunamis throughout the season!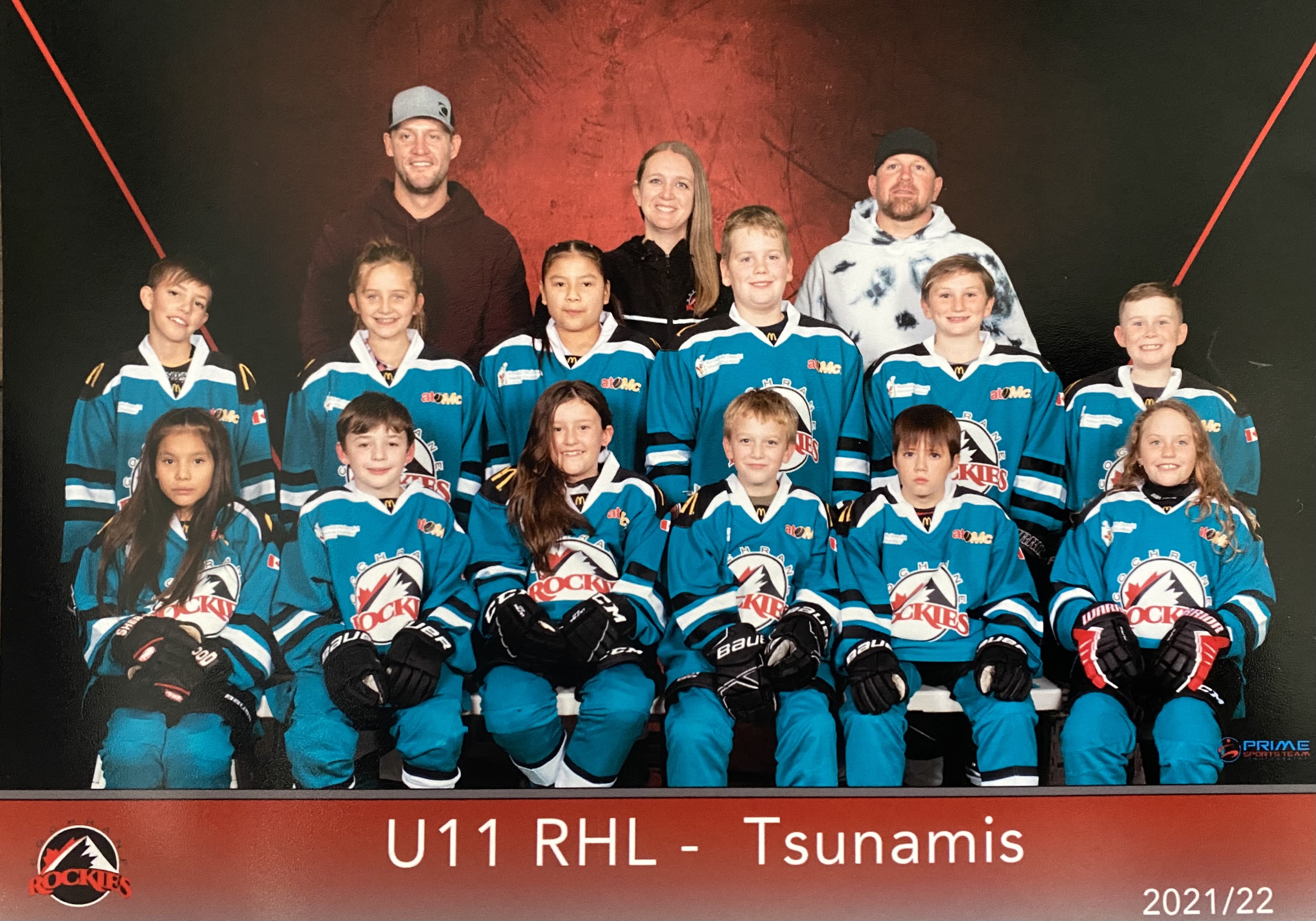 U18 COCHRANE JR CHAOS
Good season for the Jr Chaos Female U18 team.
With a roster comprised of mostly first-year U18 players our team did well, especially at the start of the season. We spent a portion of the season in first place. The second half of the season proved more challenging, though the players did well during their short playoff run. The playoff games were very competitive and some of the best hockey played all season. The entire league this year (with minor exceptions) was very competitive. Games were won/lost by no more than 1-2 goals each game. This made for some fun hockey. We were fortunate to have great coaching as well.
We have 5 players 'graduating' from the hockey program this year and they'll be highlighted at the Yelnats tournament. The team is already looking forward to next season.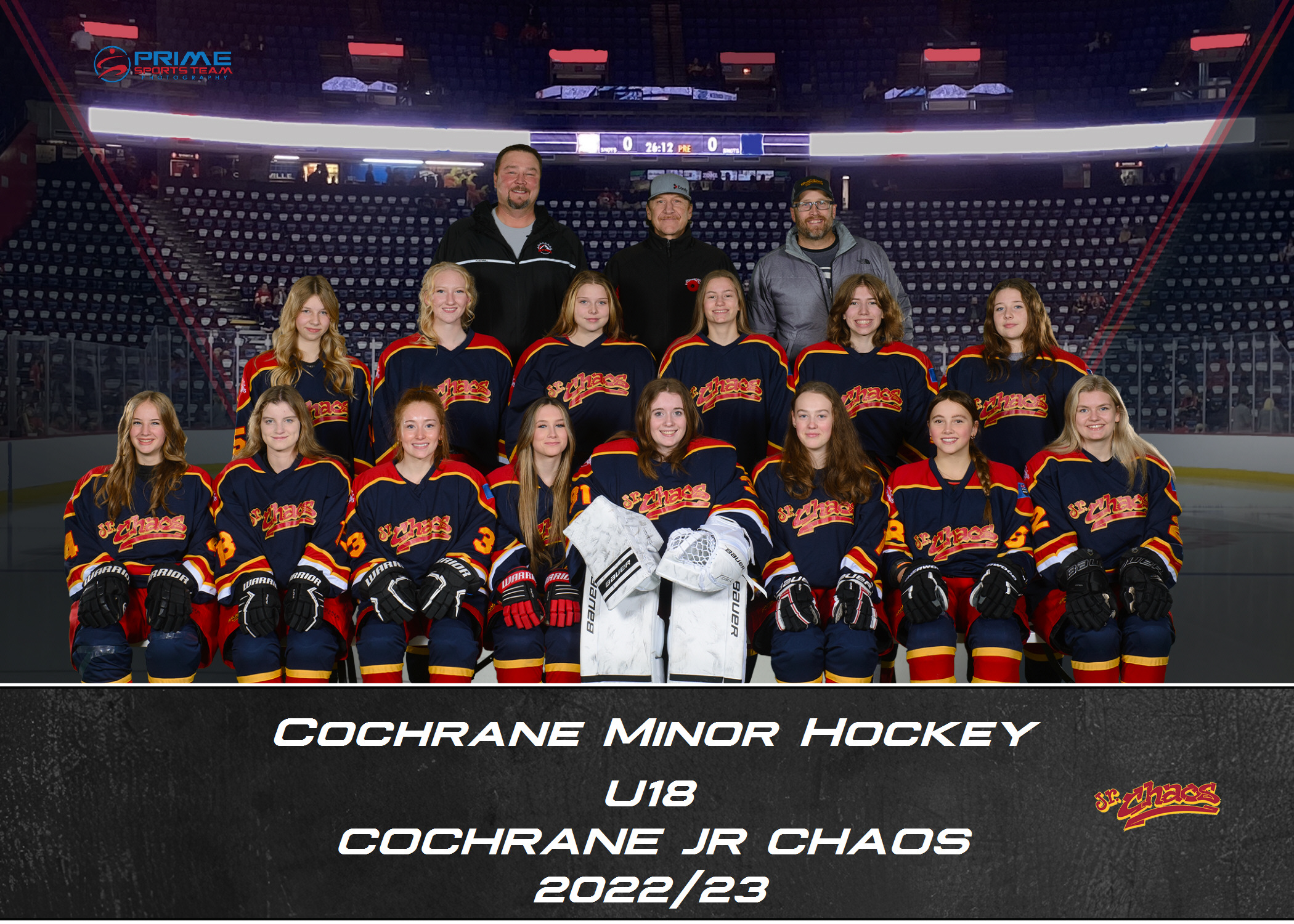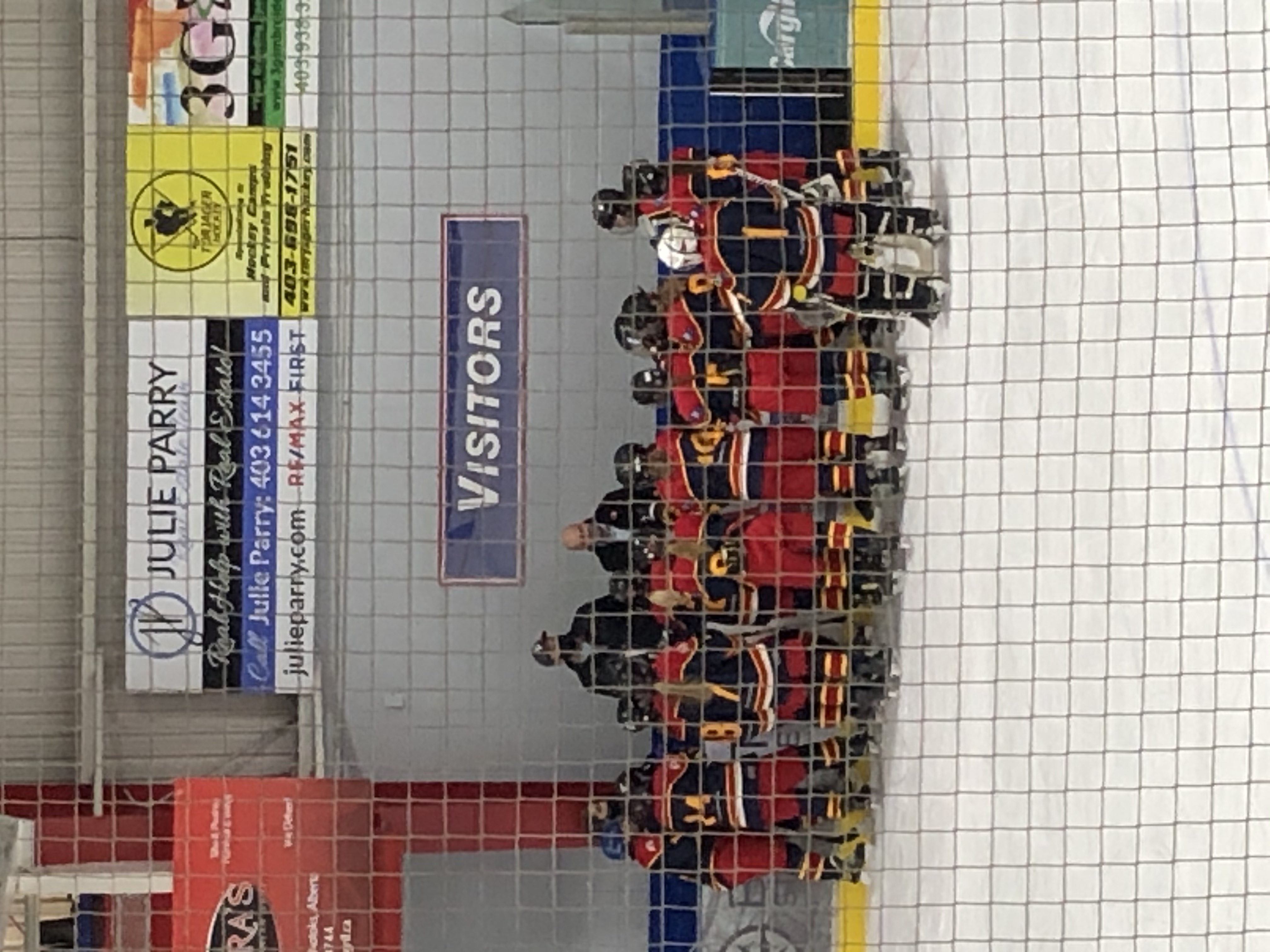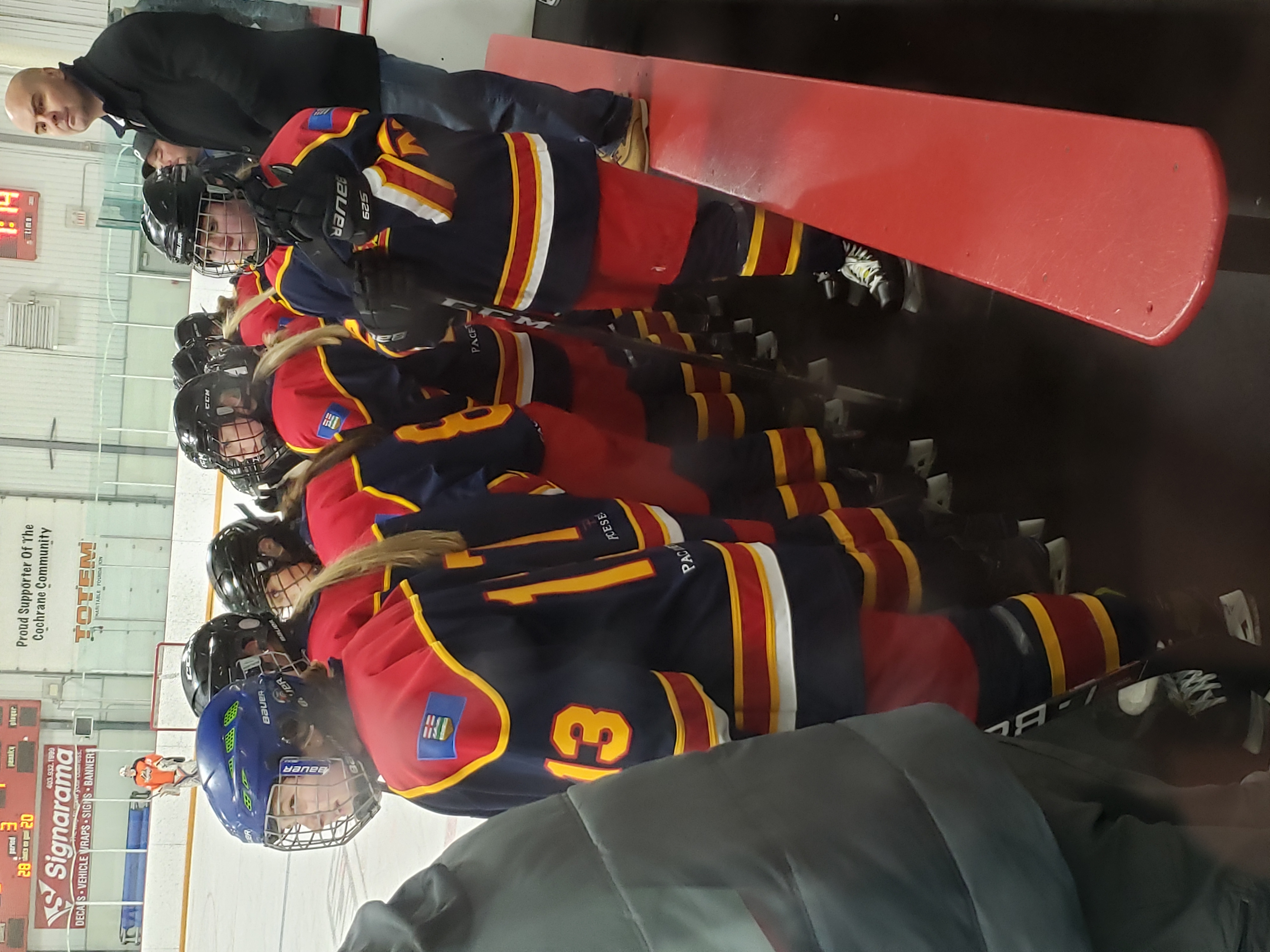 U13B COCHRANE JR CHAOS
What a fantastic season for this great group of girls and coaches! The team placed 4th in the standings during regular season but kicked into high gear for playoffs!! These girls played three playoff rounds - beating out the 5th place team, then the 1st place team, then the 3rd place team to win the South Division Championship!! The did lose out in the league final against the North Division winners (Red Deer), falling short just one round from Provincials. But it was a great run!! We look forward to hanging that banner for all to see!
All in all the girls have made life long friendships and they couldn't have asked for a greater coaching staff who went above and beyond for our entire hockey family this season!! We thank everyone that made our season run smoothly and all the volunteering that went into making this happen for our players. It was truly a fantastic season! We look forward to playing together again!
GO CHAOS!!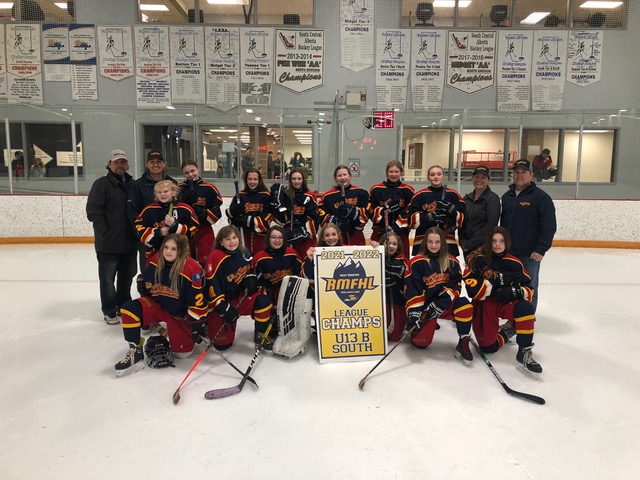 U13T4G
The U13T4G team had a spectacular year together travelling to Innisfail and Strathmore to experience some tournament fun. The players and coaches were so happy to be back on the ice and have a full season of hockey! Go Rockies!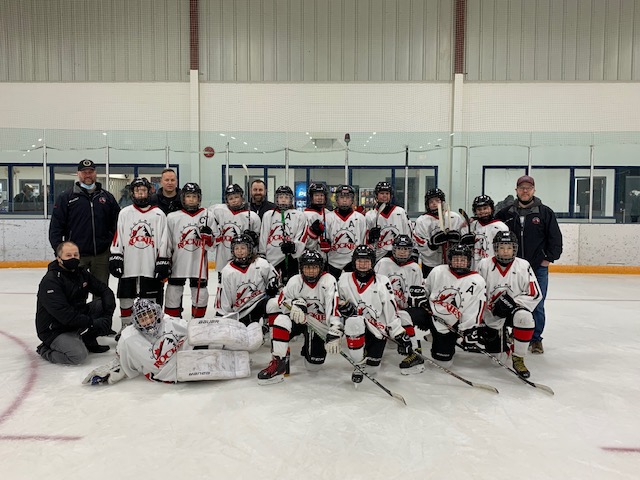 U9B2 - SABRES
Sabres Rule!! We took the season by storm, made great friends and if the players are correct, we won practically every game we played. We went sledding, did some Christmas bowling, even travelled to Rimby and Brooks for a couple of great tournaments. What a terrific year.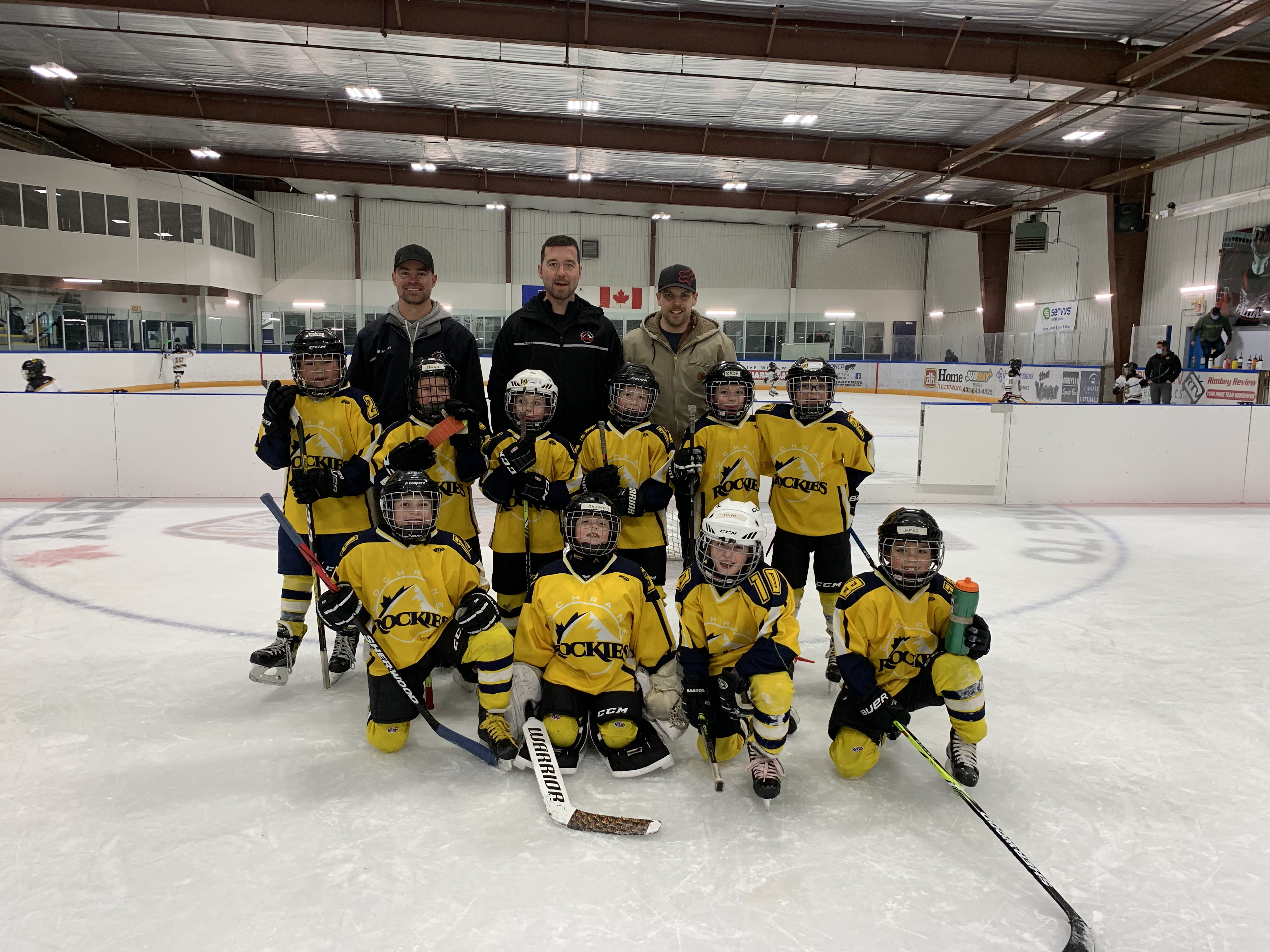 U11B Jr Chaos
"With full hearts we want to thank our U11B girls for an unforgettable season. We were spoiled by generous sponsors, dedicated coaches, and beyond wonderful teammates. We could not have asked for anything more!
We felt so lucky to have a front seat to watch our players gain confidence, create awesome memories, and form sisterhood-like friendships that we are sure will last a lifetime. It has been heartwarming to see the girls come together to celebrate team wins and cheering on each other's individual triumphs.
We are also thankful for all our families that made this year so much fun for players and parents alike.
We are proud of every one of these girls; from our seasoned veterans who showed leadership and focus, to our newbies who were coachable and determined. Their love for the game and each other shines bright!
Ladies, please never forget you are "The Mighty, Mighty Chaos!"
With love and pride,
Your Managers"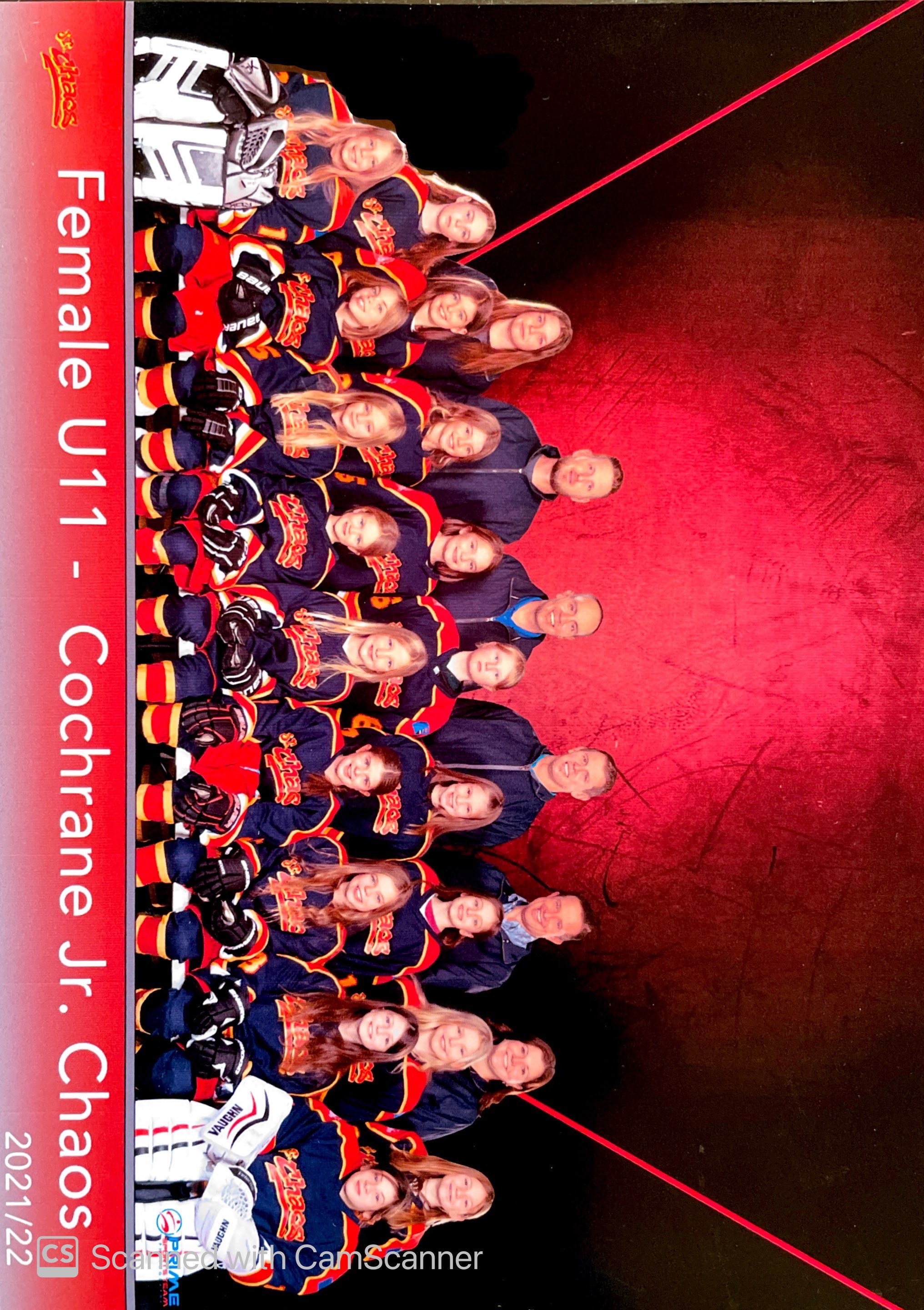 U13A Jr Chaos
The U13A Jr Chaos had an outstanding season, making memories both on and off the ice. From nail biter games to a broken-down bus, they rallied together as a team to finish top 4 in the league and earn a wild card spot to U13A Provincial Championships in Picture Butte March 31 - April 3. The team sends a HUGE THANK YOU to all of the re-brand sponsors! And another HUGE THANK YOU to all of the coaches, female director and committee members who have supported them with yet another amazing hockey season. Go Chaos!!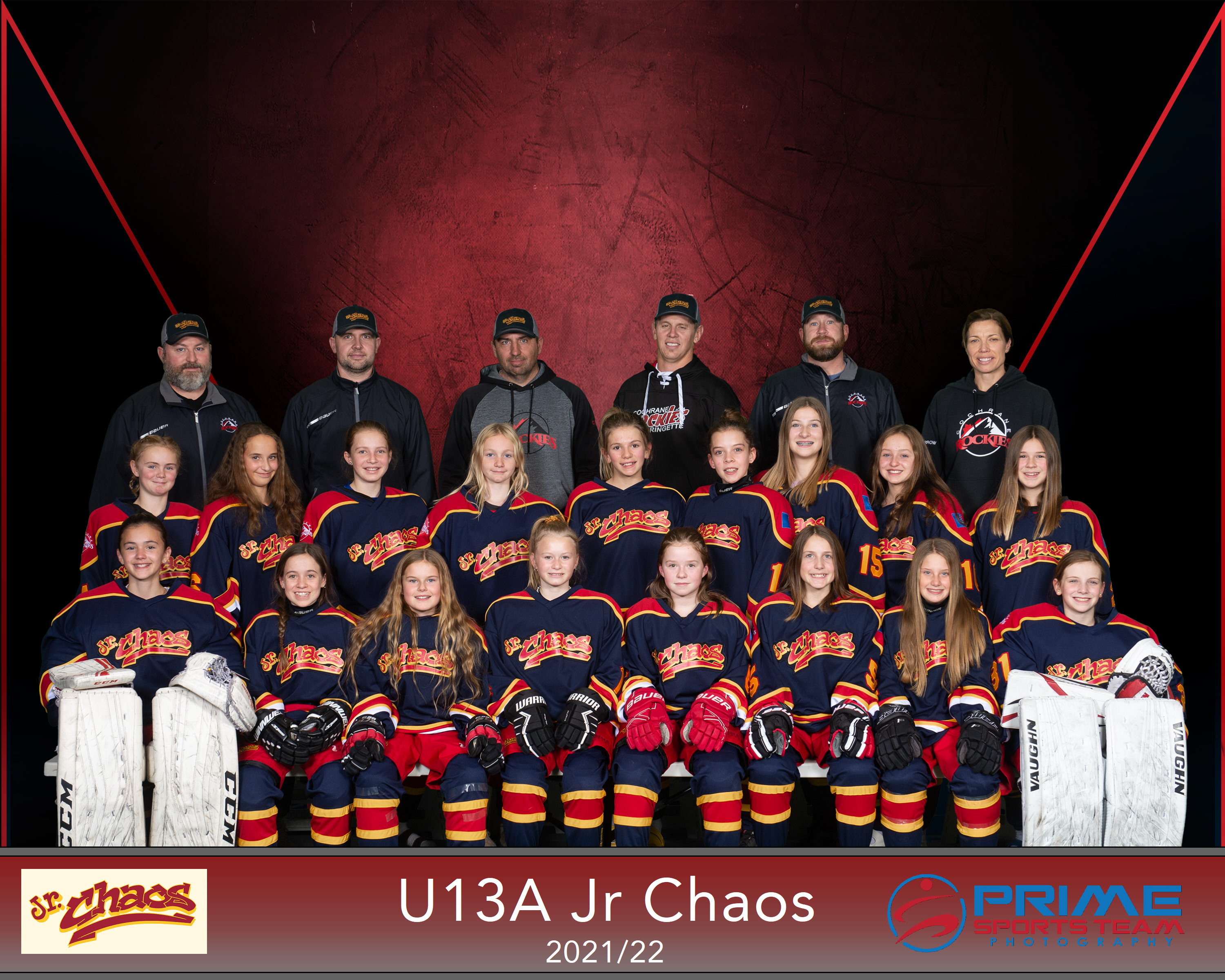 U11A - FEMALE
What an AMAZING year these girls have had! Special thank you goes out to our phenomenal coaching team who believed in the girls and guided them along the way with their strategic practices and thoughtful mentorship. A HUGE thank you also goes out to ALL of the families who came together this year through countless hours of volunteer time, special events for the team and for always supporting the girls! To the girls, you worked hard, had fun, and most importantly, you made lasting friendships through your love of the game. Never forget, you are STRONG, you are CHAMPIONS, you are FIERCE!
~Love, your Team Managers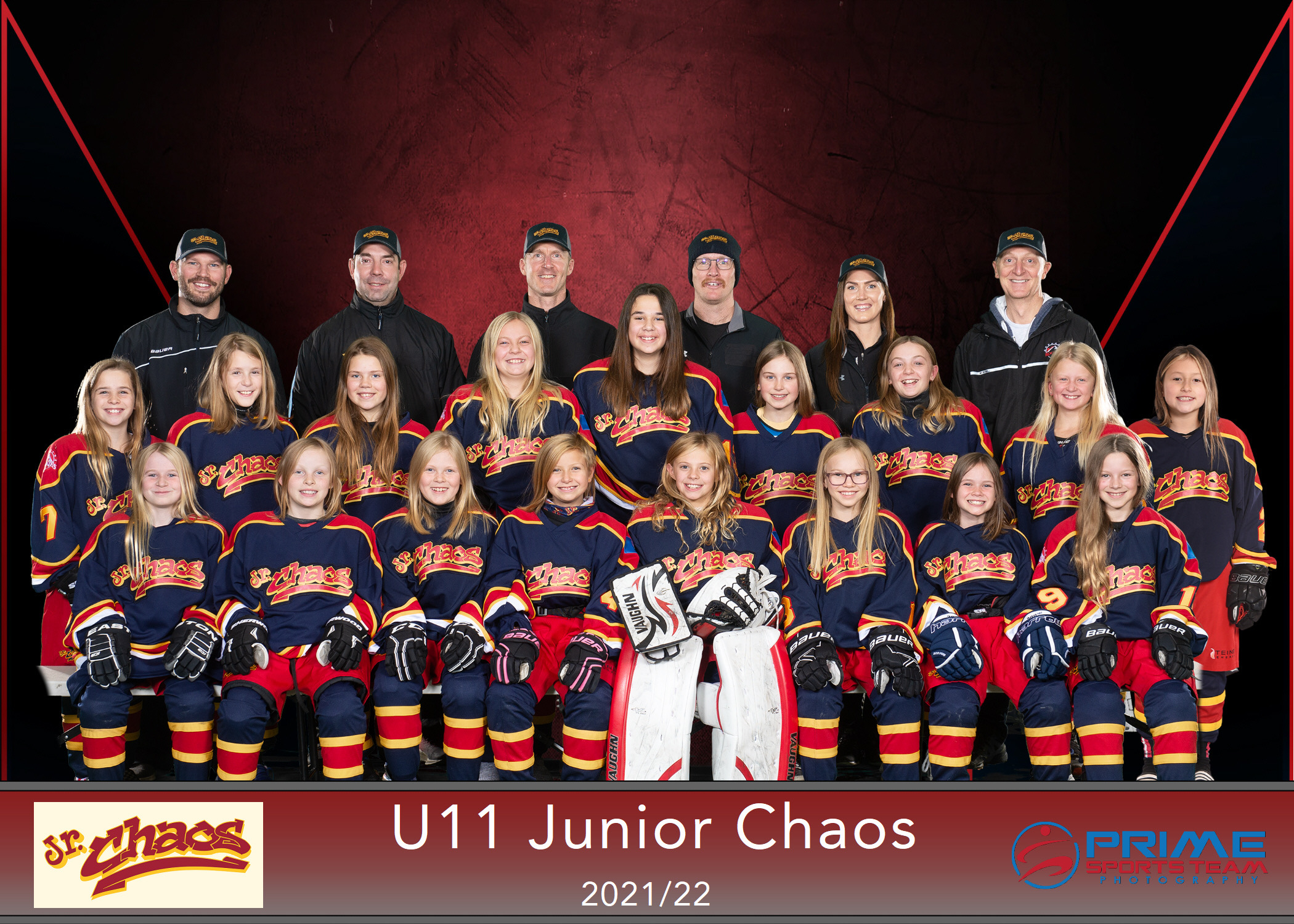 The U7 Blue Thunder had an awesome season. Making great strides in development and keeping hockey fun!
Thanks for a great season, CMHA!

U9D4 - Purple Dragons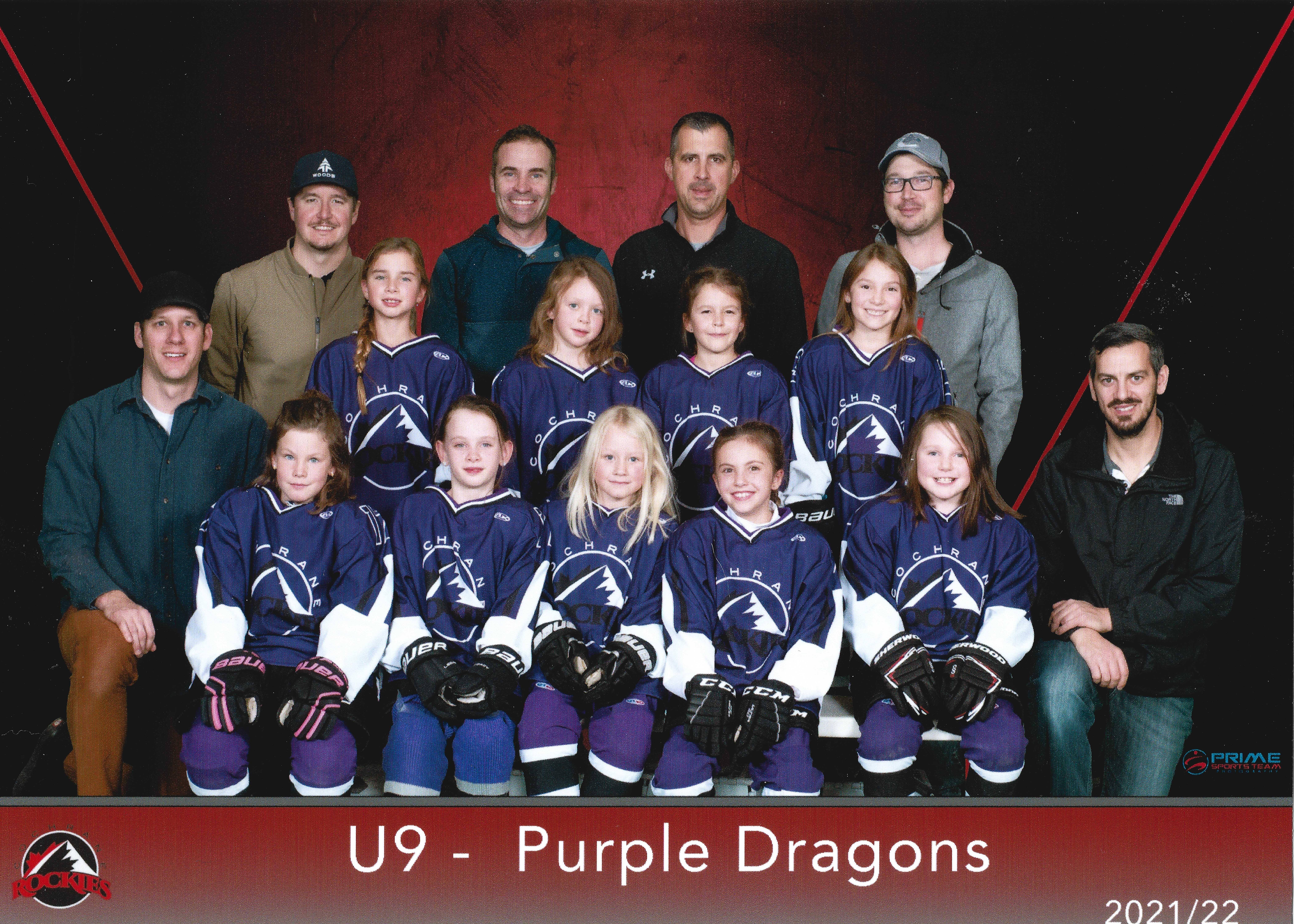 U9A4 - We had an awesome year!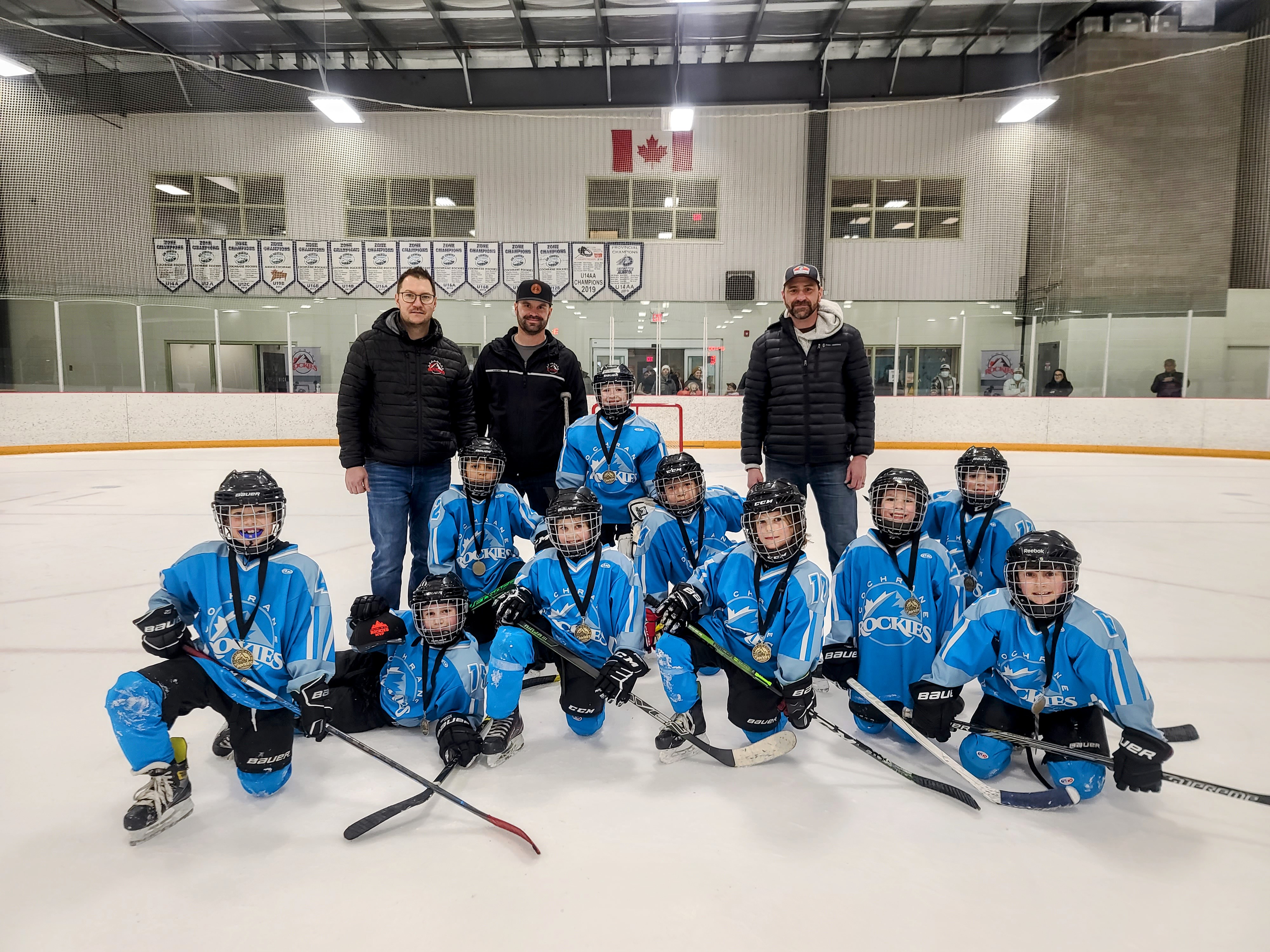 U18AA _ Bittersweet ending to an amazing final year for these boys. Made it to the Finals in Playoffs to finish in 2nd place. Great Coaches, Players and parents make for a awesome Season!!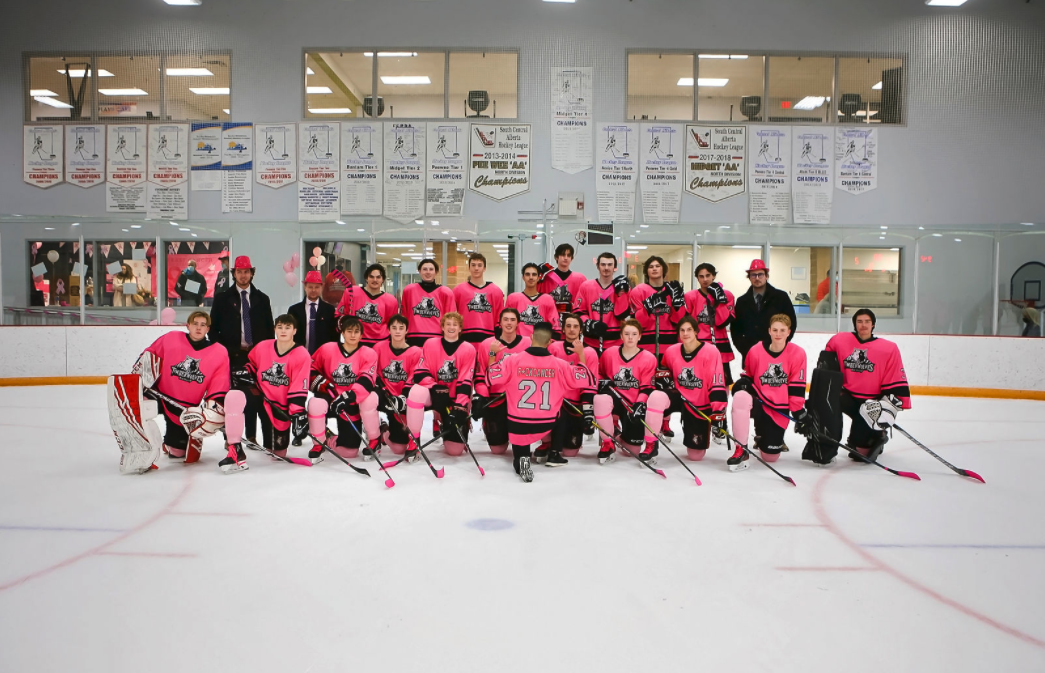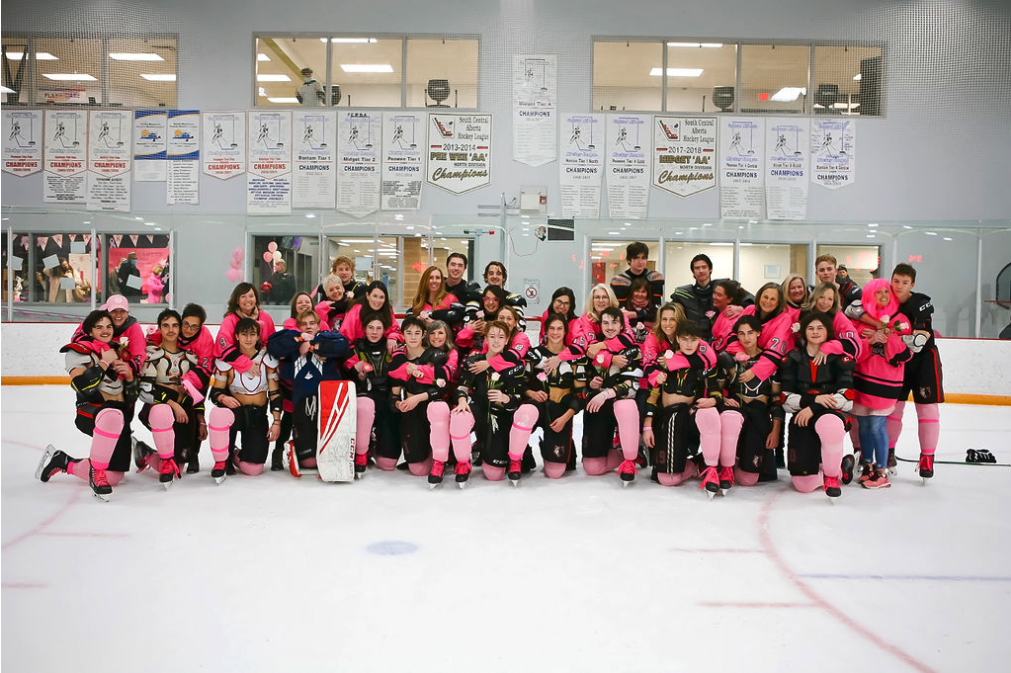 U9C3
GOLDEN JETS
What an amazing year we have had. Our team has shown so much growth and development, it was truly a sight to see unfold. All thanks to our amazing coaches. Sheldon Weich, you're such a wonderful coach. Any player you coach will walk away with a great attitude towards hockey. Thank you.
Travis Francouer, your kindness towards are boys didn't go unnoticed. Your calm presence was joy to all.
Graham Pouter, your drive and determination for the game brought our boy's pride.
Everyone else who helped on the ice and off thank you, this season couldn't have been any better. GO JETS GO.
See you all next season.
Andrea.

U13T4W - COCHRANE
Our guys had a great season and finished in first place in league play. We swept the first playoff series but fell short in the third game for the banner.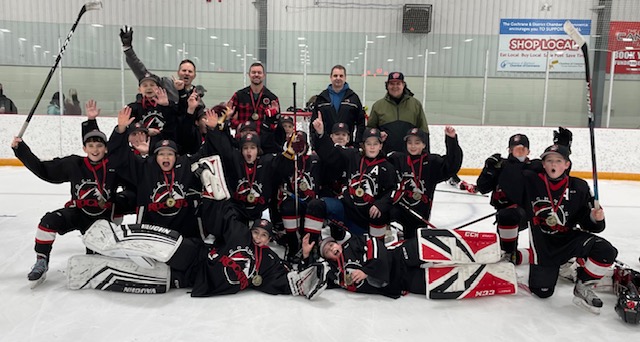 RHL U18 TEAM C - BREWSTERS
It's been a great season for the Cochrane Brewsters (RHL U18 Team C)! Our team finished 3rd in the league, and made it to the second round of playoffs. We also had a fantastic time hosting a tournament in Tilley, AB in January. Lots of fun both on the ice and at the hotel pool - the belly flop competition was EPIC! Great coaches, great players, great season! Looking forward to the season-ending YELNATS tournament to wrap it all up at the end of March. Go Brewsters Go!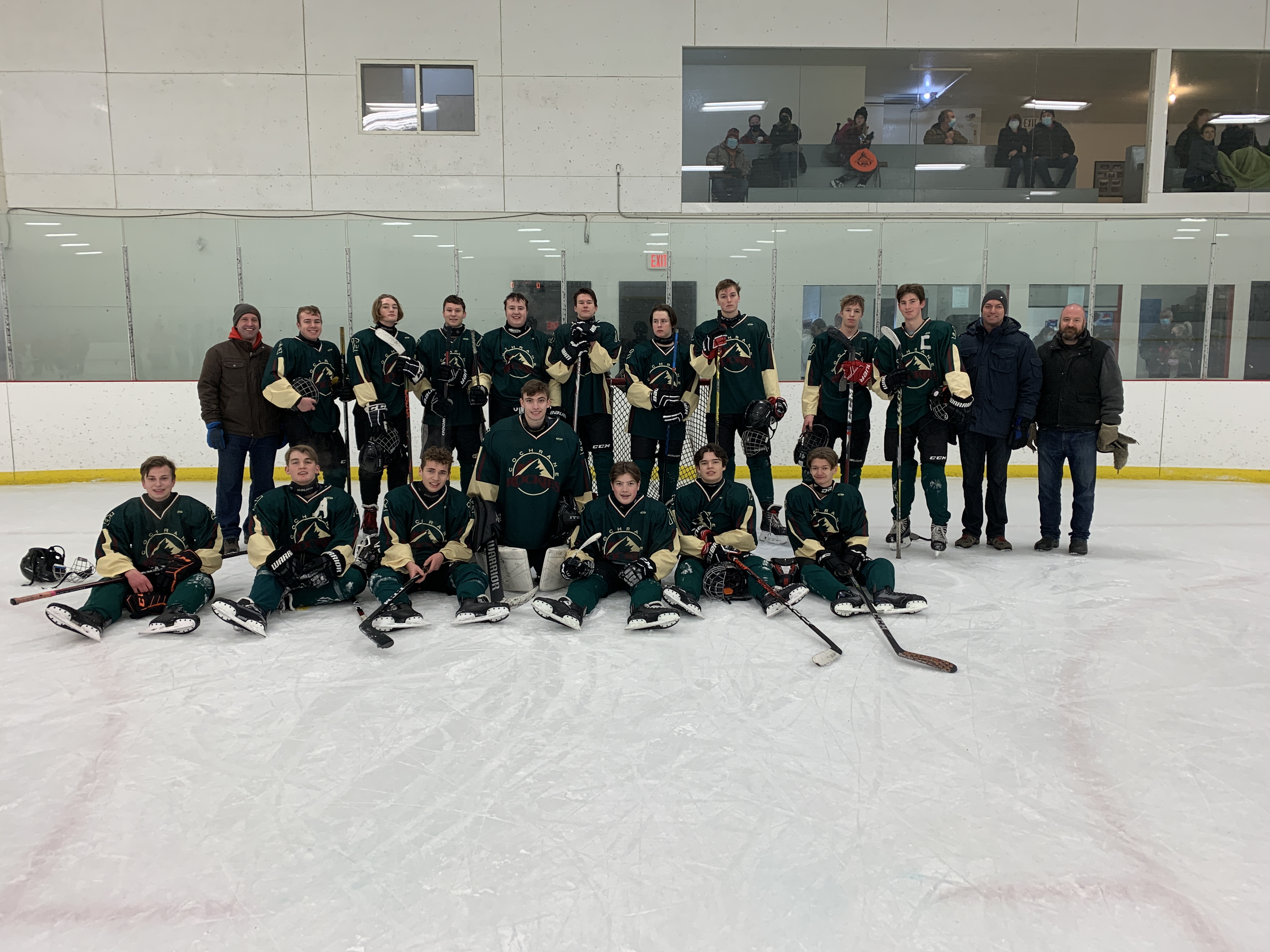 U9C1 - GREEN GATORS
What an amazing year the Green Gators have had. Watching these little players grow has been amazing! A huge thank you goes to our amazing coaching staff; Chris, Shawn, Mark and Will. You guys took these newbie hockey players and turned them in to confident skaters and most of all they all have a love for the game! This fun group of parents have bonded and had so much fun watching these boys play. What a great year!
From: Your Managers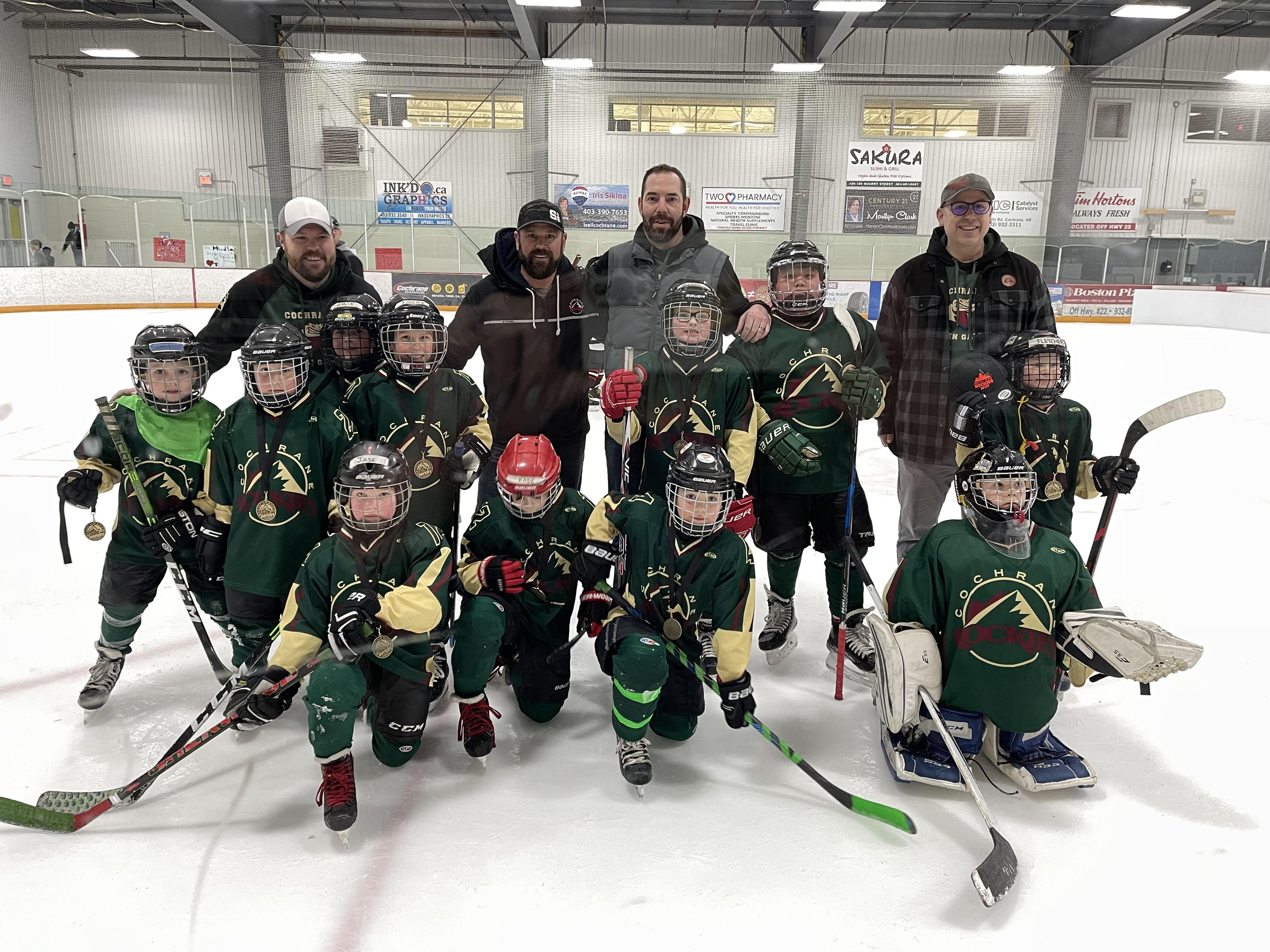 Cochrane Minor Hockey's U11 T3 White Wins Division!
What a successful season for Cochrane Rockies' U11 T3 White! Skill development and fun were the key areas that coaches wanted to stress. Practices were fast paced and the boys seemed to love the completive nature. The Rockies entered two away tournaments, and had a blast in both Edmonton and Medicine Hat. After finishing in first place, going 14-1-1 in regular season play, the Rockies beat Chestermere in the semi-finals to meet second place finisher Foothills for the best of three final. Cochrane only needed two games, edging out Foothills 7-5 and 3-2 this past weekend.
It was a great season that all the boys, coaches included, were sad to see end. A big thank you to Head Coach Jesse Nickel, and coaches, Kory Gach, Trevor Davies, Les LaPlante, Marc Bilodeau, Steve Turvey, Bill Marsh and manager Jodi Gach. Huge thank you to the great kids and great parents too!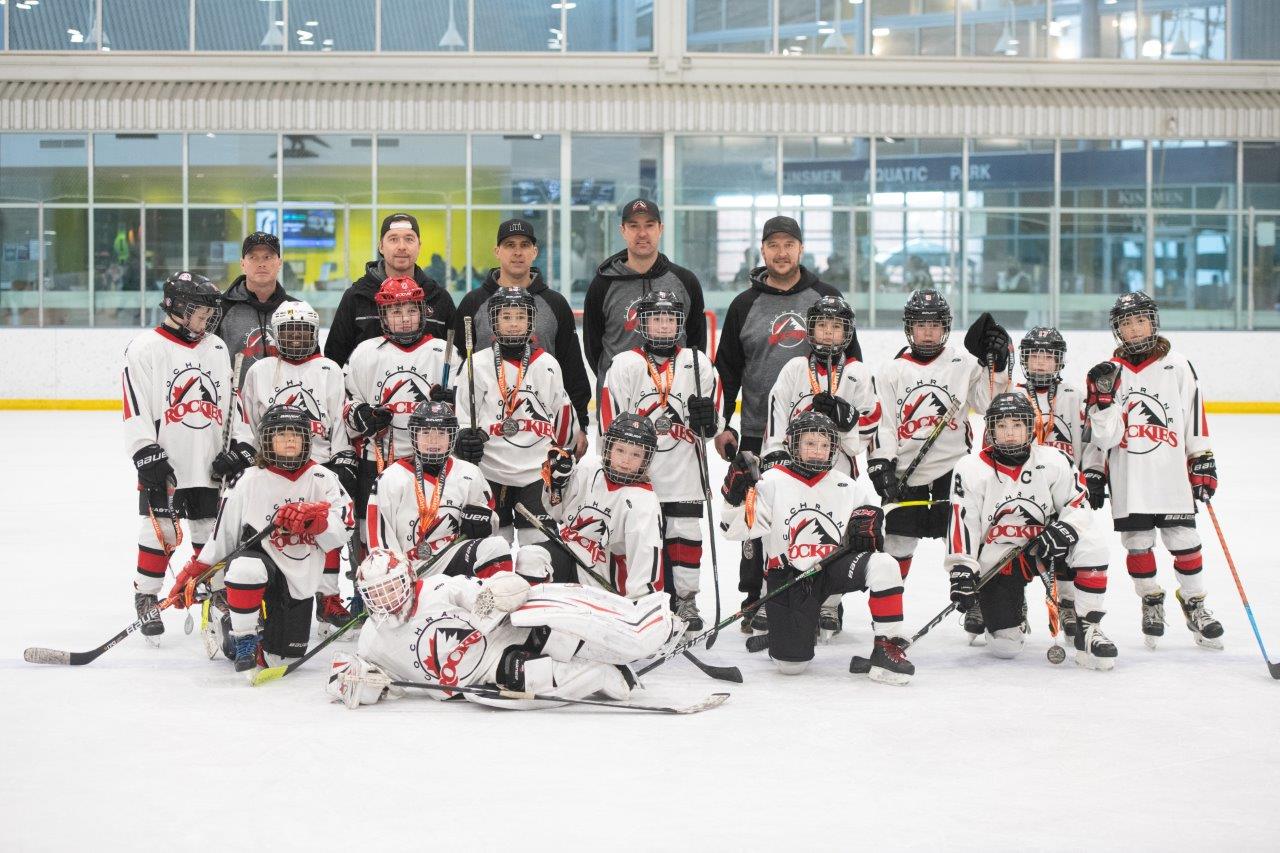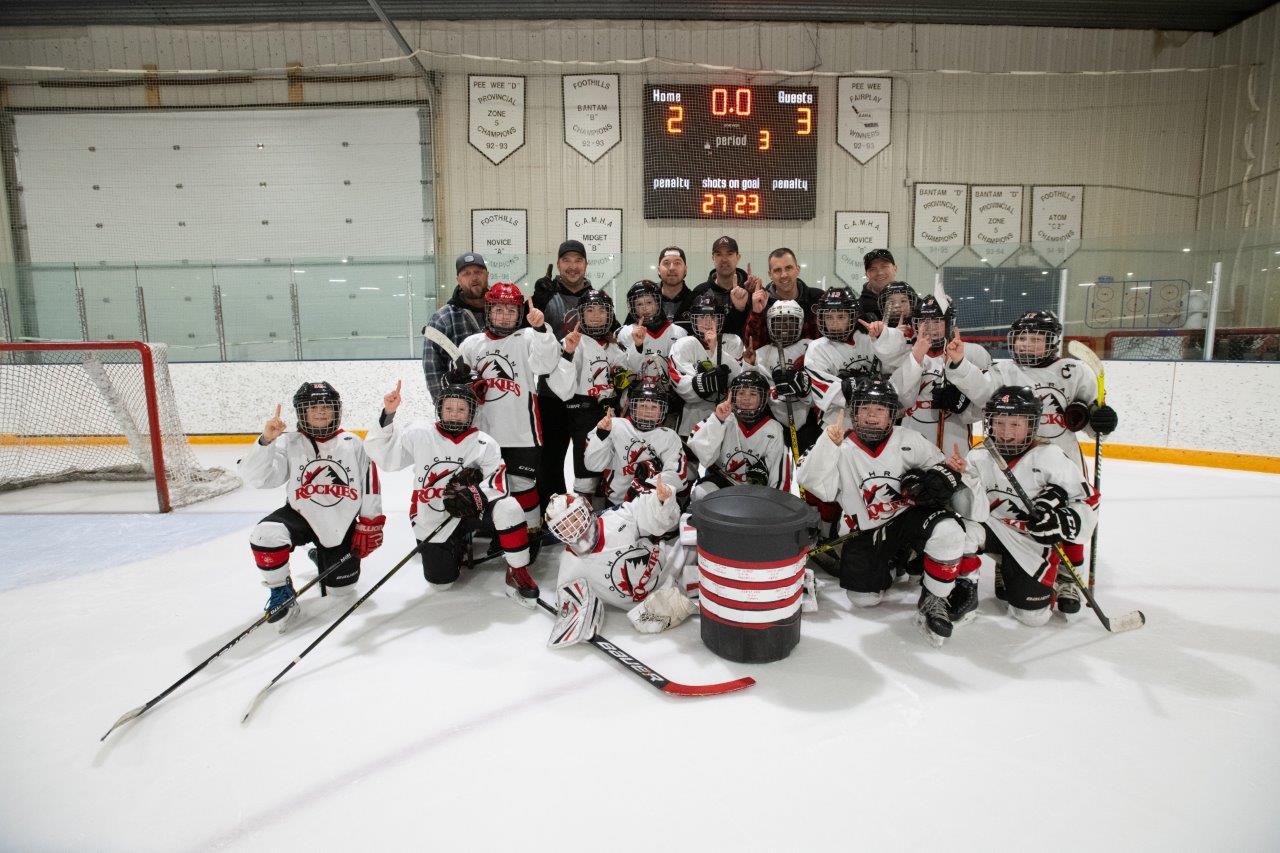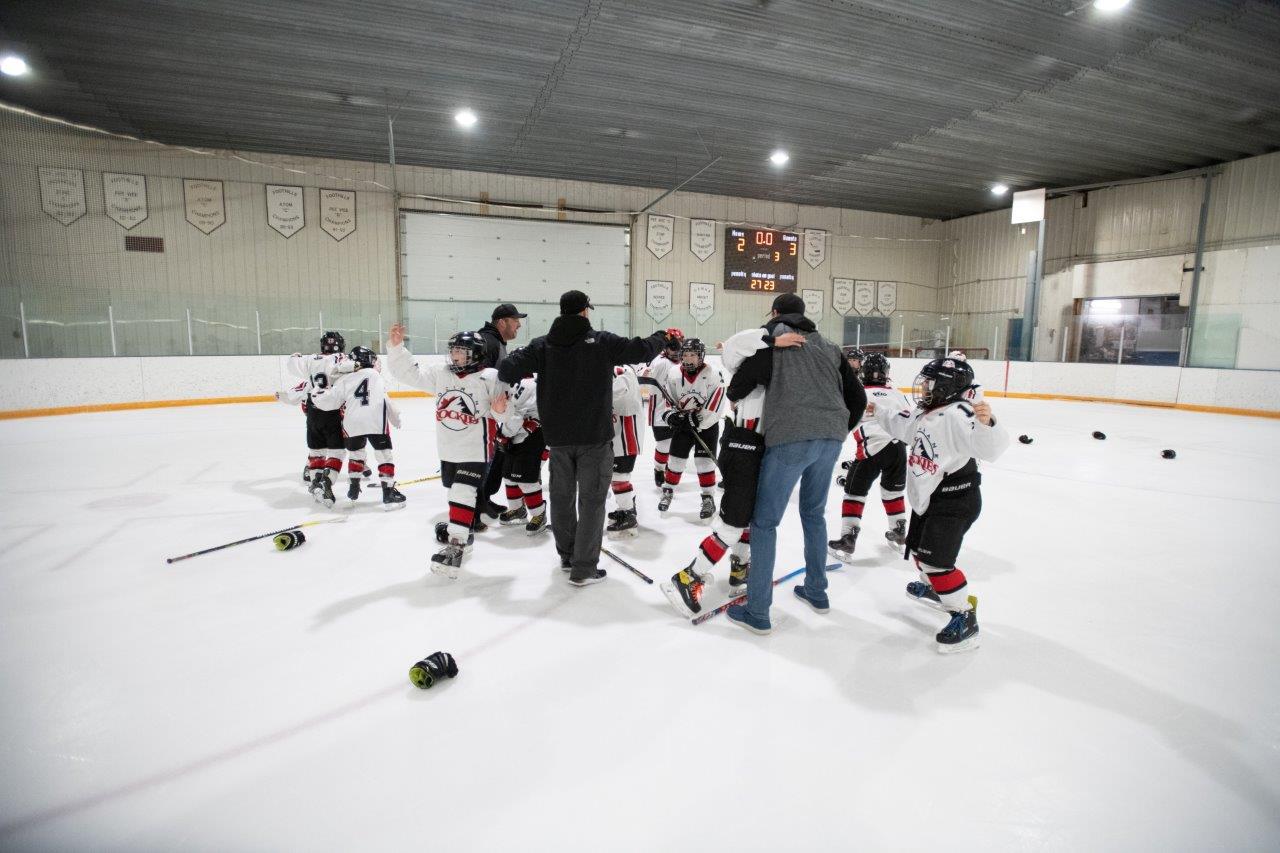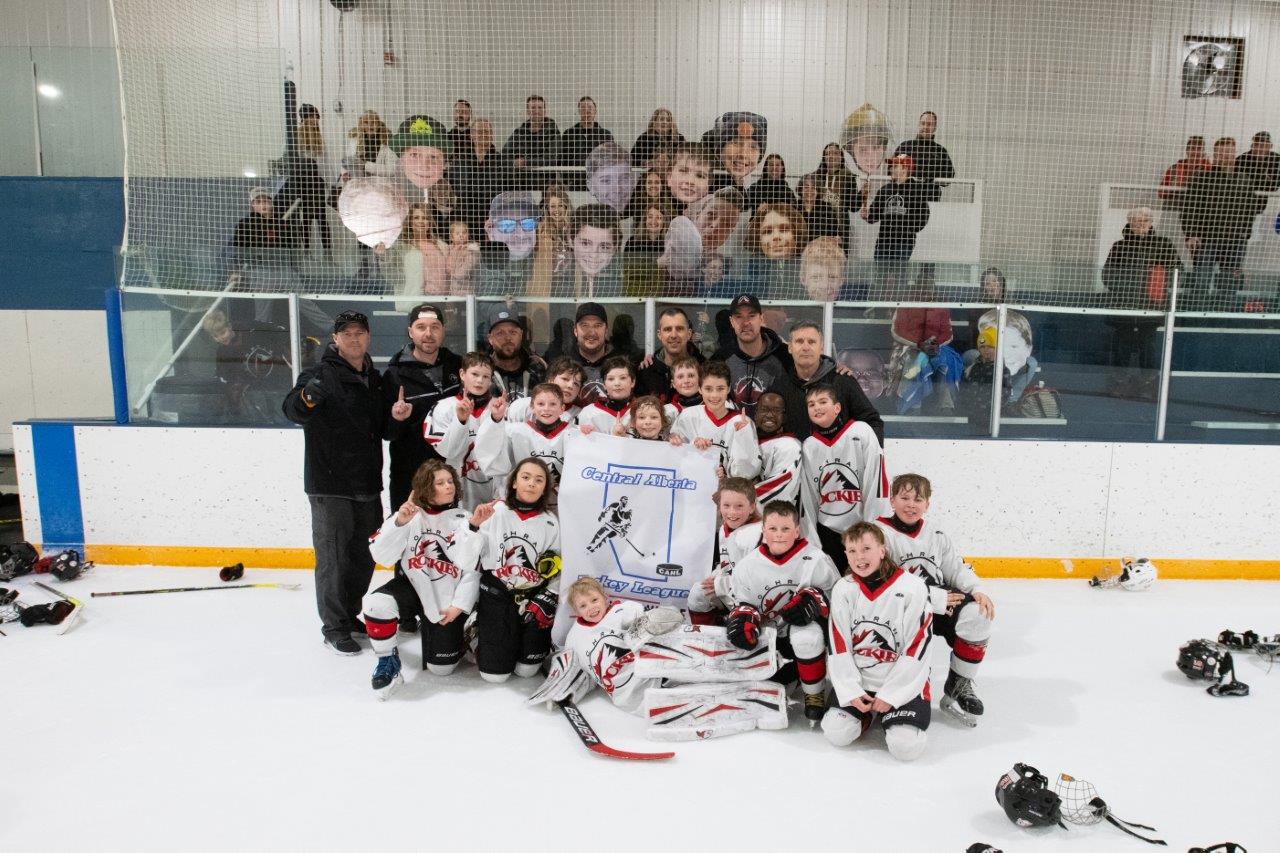 U18A RHL - SELLWOOD SELECTS
The Sellwood Selects had a great season topped off by a second place
finish in the U18 Airdrie Tournament and although our Nelson BC
tournament was cancelled, we had some great exhibition games with our
Calgary neighbors. We even managed to get a few "friendship points"
this season although we had to be bribed with pizza. Our players worked
hard and made significant strides in their play making abilities - their
best attribute was that they never gave up and often rose to the
challenge coming from behind to win the game. All the best to the
graduating players - keep your stick on the ice!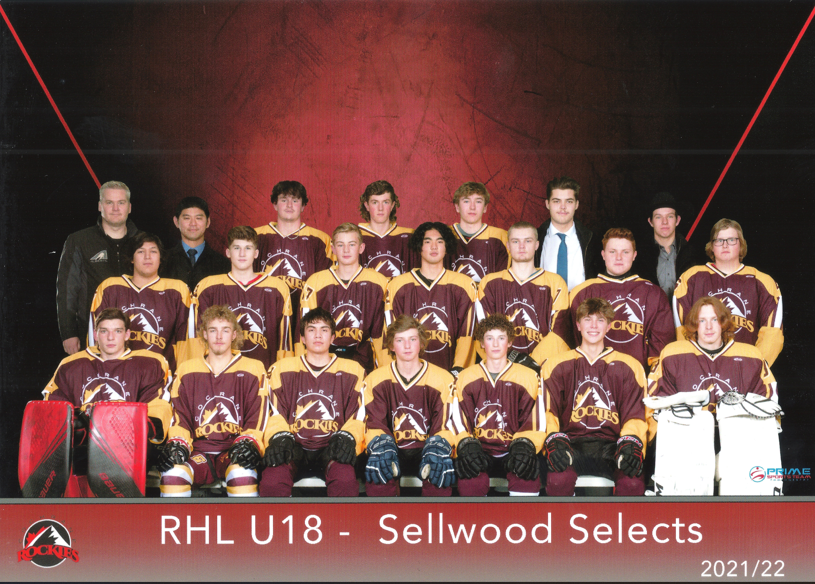 U11D - SILVERHAWKS
The Silverhawks had a fantastic season learning new skills making great friends and earning some medals along the way! Thank you to our fantastic Coaches and supportive parents for making this the BEST season our kids could have asked for. The memories will last a lifetime. Cheers from U11 Silverhawks - we are off to game 3 of the playoffs in Banff this Saturday!!!! WISH US LUCK!!!!!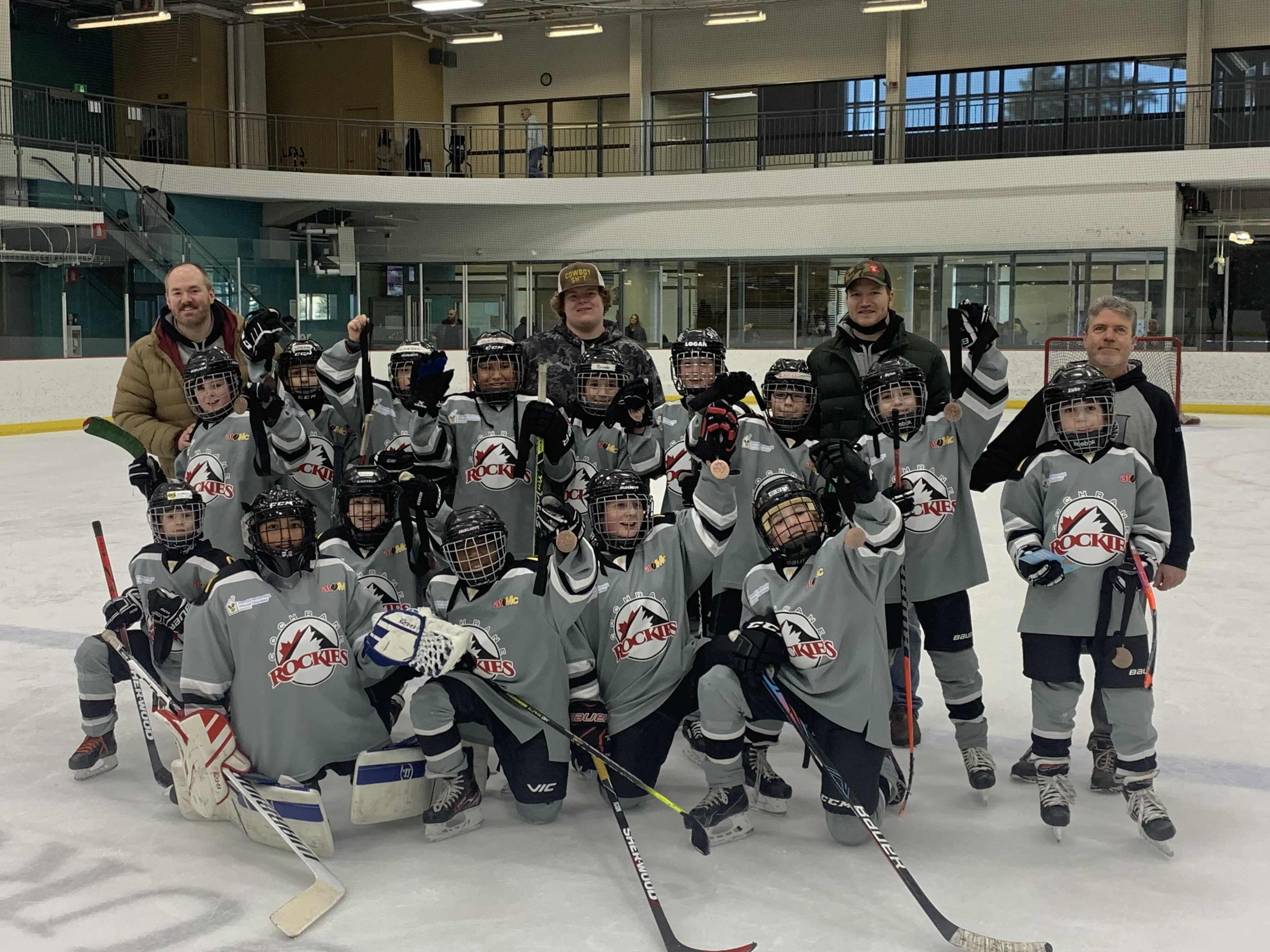 U7 SHARKS
The Sharks had a great hockey season! Lots of learning and laughs! Thank you to the coaches, families and players for making it such a successful year of hockey!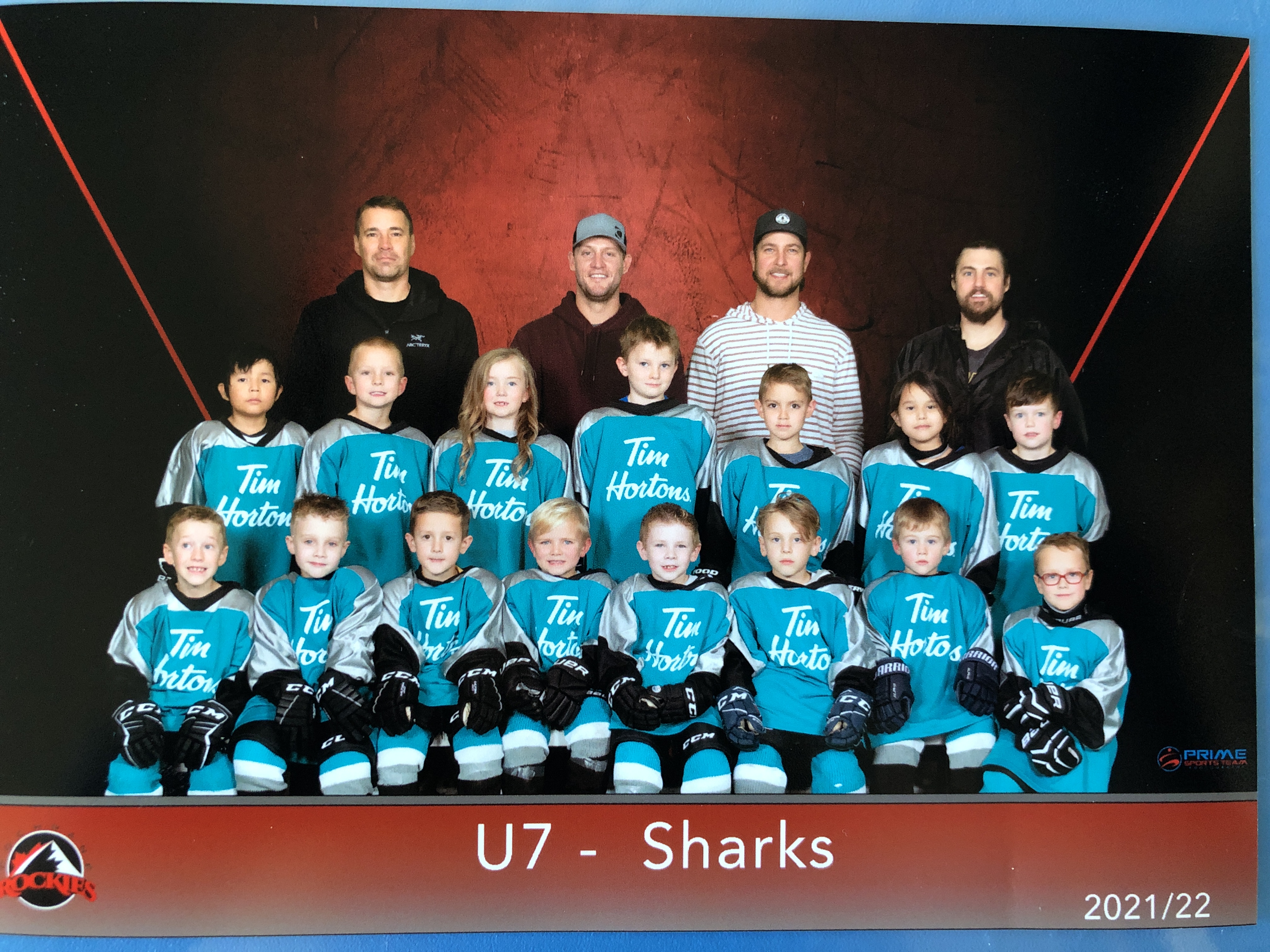 U9 Purple Panthers

This was a great year with an amazing team of girls! Each and every single player improved as an individual, but most importantly as a team. With some of the most dedicated and selfless coaches, this season was one we will always remember. We couldn't be more proud! Way to go Purple Panthers.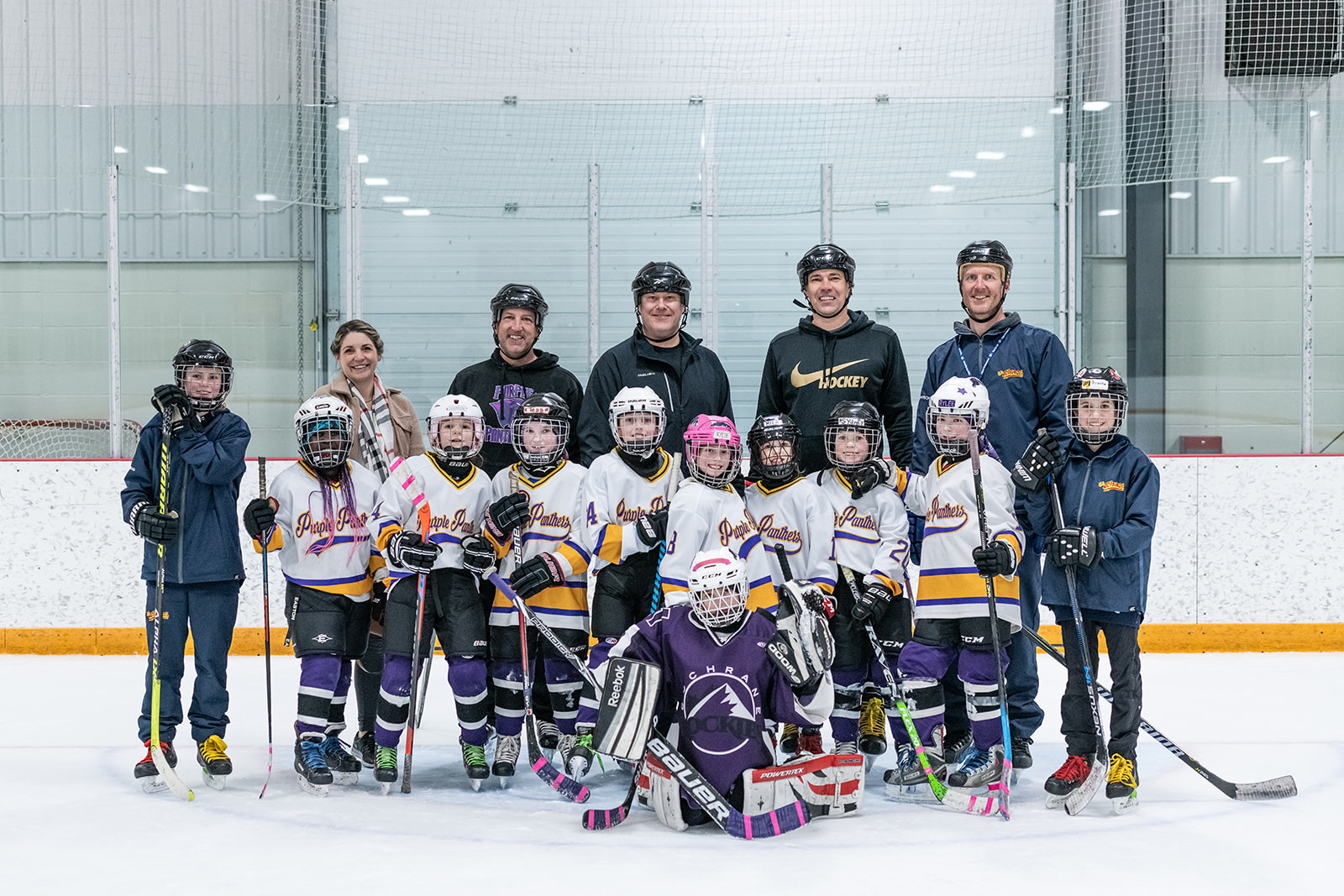 U9C2 - COCHRANE KNIGHTS
What a great season these boys had! Lots of improvement for everyone and most importantly, new friendships made!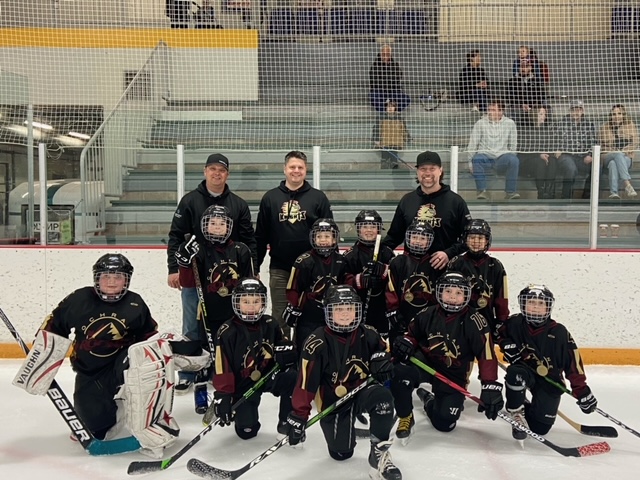 U11A - RHL
These boys really grew and found a bond after Christmas ! Such a fun year taking home silver and gold medals in their tournaments this year.
Go Aces !!!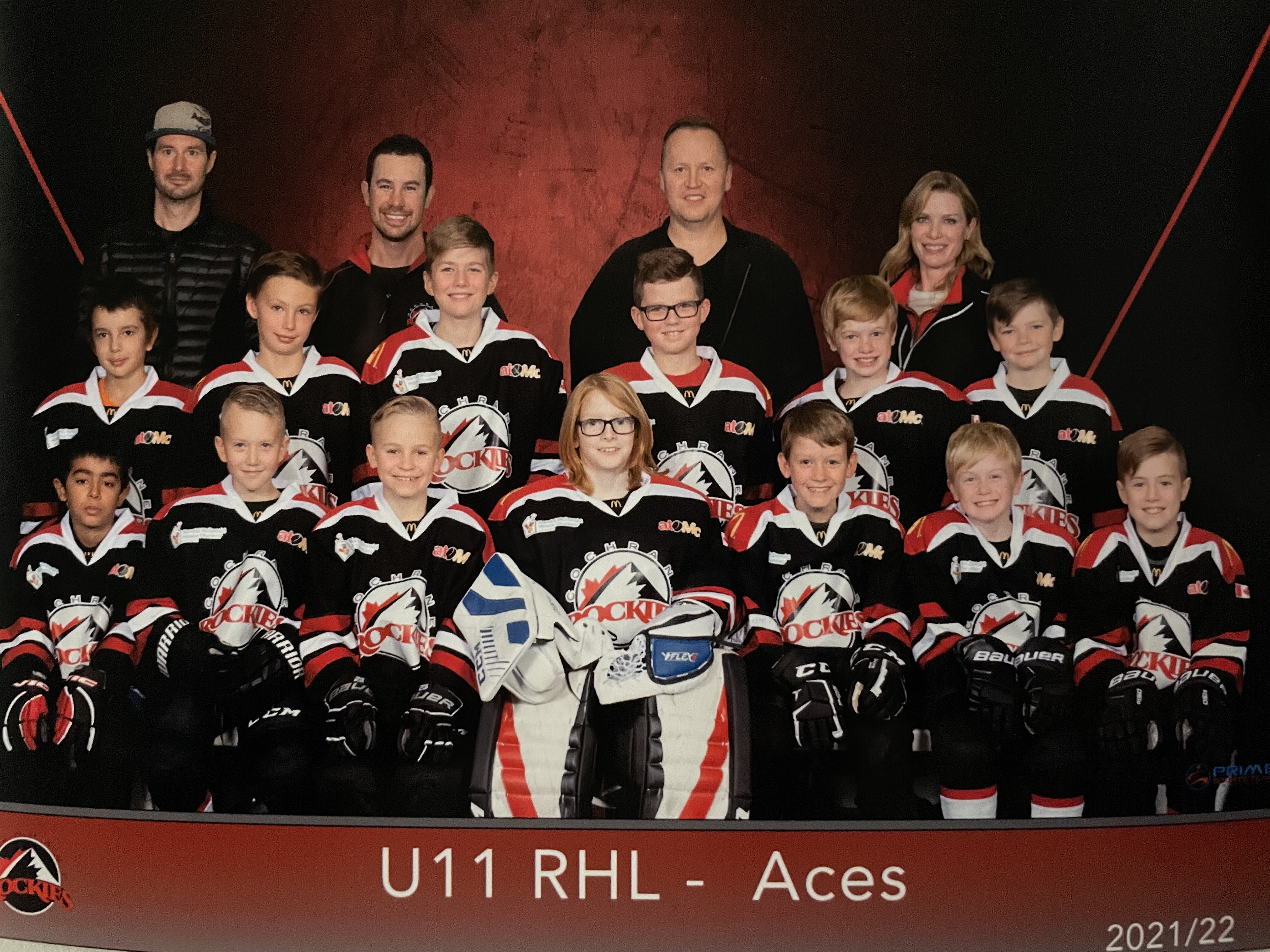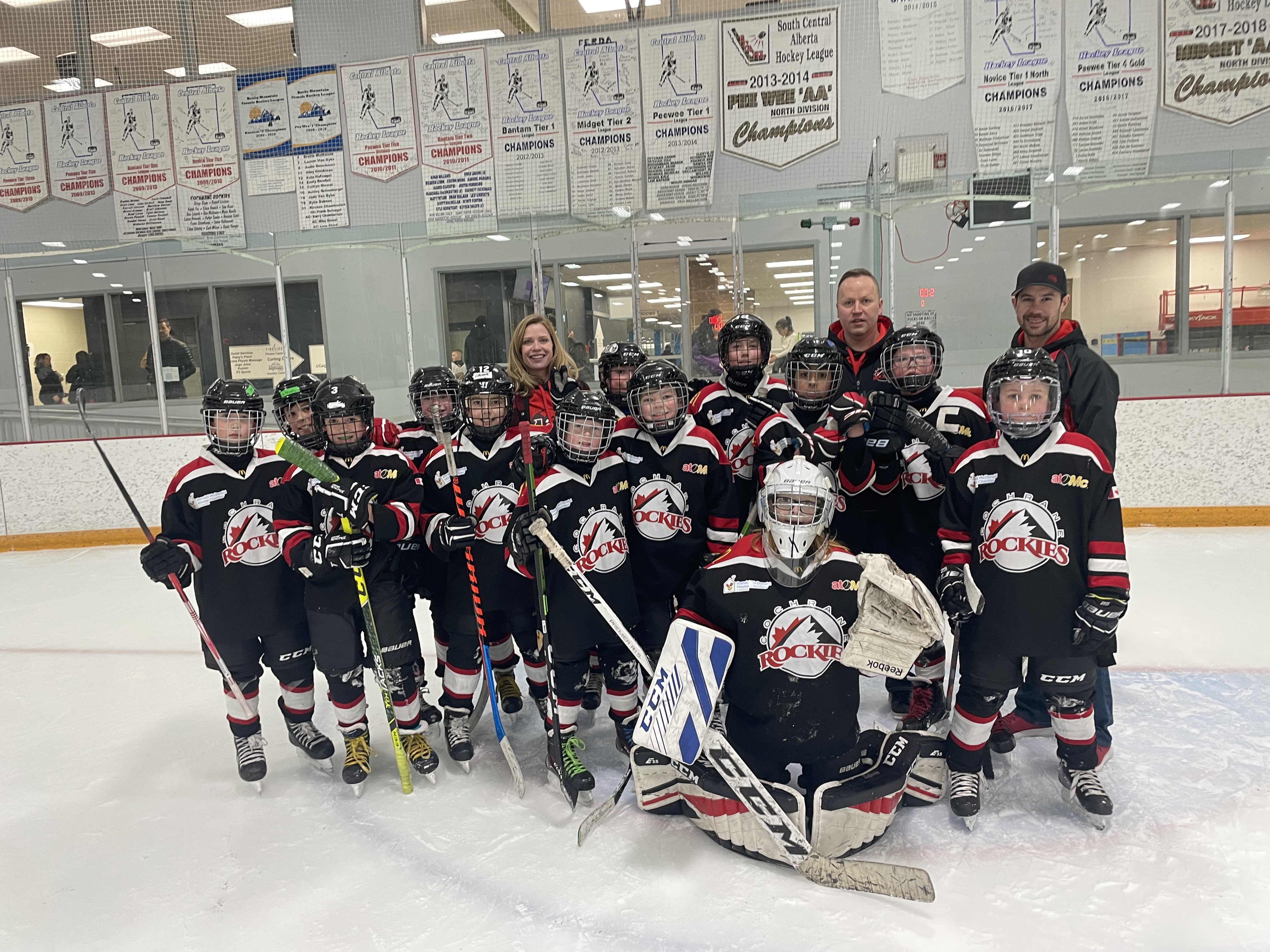 U15T4
What a great year with a great group of kids! We won our division banner and had so much fun. We had lots of new to Cochrane families on our team and it was great to give them such a wonderful introduction to CMHA. Special thank you to our amazing coaches.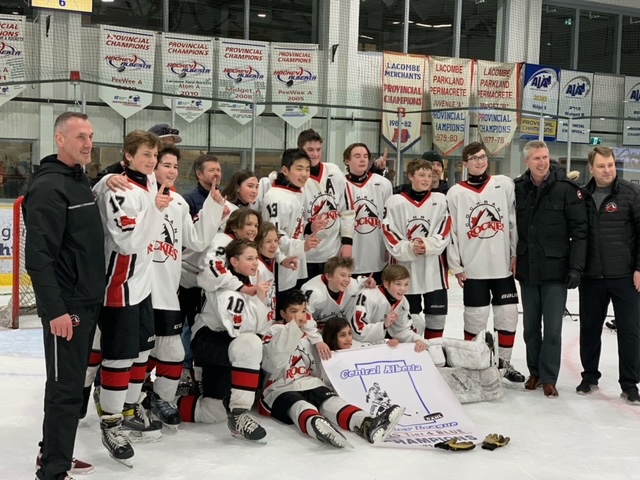 U9B1 - COCHRANE COBRAS
Sincere thanks to our coach's Brendan, Ryan and Marc for an incredible season. It has been such a pleasure watching these boys grow and develop both on and off the ice. Thank you parents for your support and commitment and for allowing us to be a part of your child's hockey season!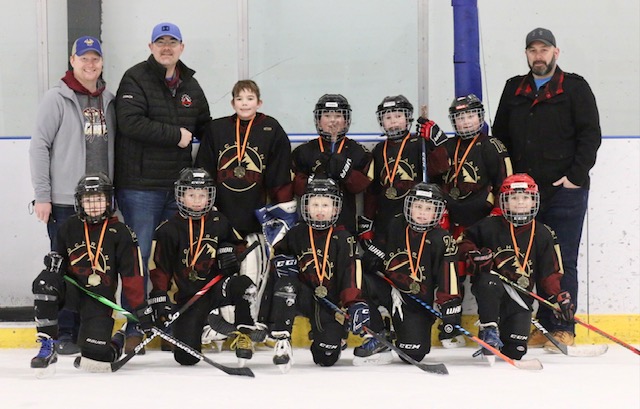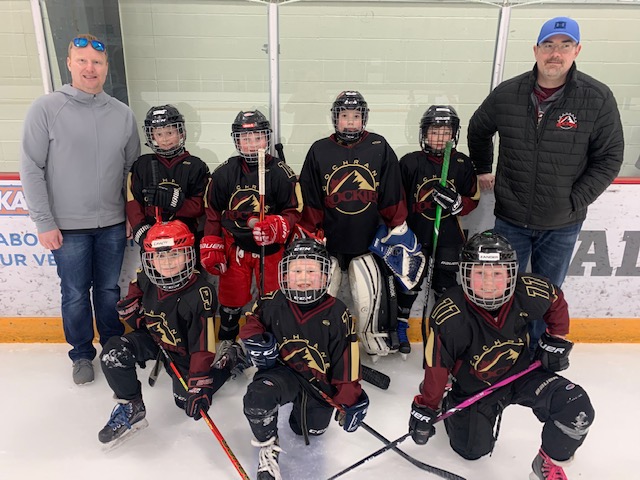 U13 TIER 3 RED
U11T3 Red team had a great year the kids played hard all season long. And had a blast making lots of new friends and can't wait till next season to play again.